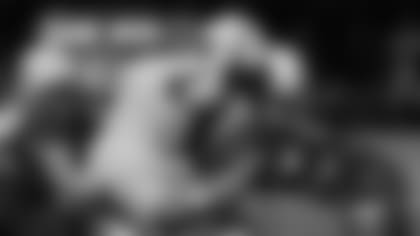 | | | | | | |
| --- | --- | --- | --- | --- | --- |
| Final | 1st | 2nd | 3rd | 4th | Final |
| Lorain | 6 | 6 | 8 | 0 | 20 |
| Olentangy Liberty | 0 | 10 | 7 | 7 | 24 |
1st Quarter
L – Brooks, 37 yard reception from Sturgill (2 pt no good)
2nd Quarter
O – Smith, 18 yard field goal
L – Chavis, 100 missed field goal return (2 pt no good)
O – Rinsma, 28 yard reception from Roderick (PAT good)
3rd Quarter
L – Sturgill, 19 yard rushing TD (Huff 2 pt good)
O – White, 3 yard rushing TD (PAT good)
4th Quarter
O – Wiseman, 5 yard reception from White (PT good)
Coach of the Week: Steve Hall (Olentangy Liberty)
MVP of the Game: Matthew Webb RB #45
Key Stats (by player):
Lorain
1. Carlos Chavis (RB #33) 22 carries for 65 yards
2. Justin Sturgill (QB #29) 8/23 97 yards, 1 TD, 1 INT
3. Daesean Brooks (WR #17) 3 receptions for 59 yards, 1 TD
Olentangy Liberty
1. Matthew Webb (RB #45) 21 carries for 92 yards
2. Mitchell Okuley (QB #2) 12/26 for 122 yards
3. Ben Rinsma (WR #22) 4 receptions for 92 yards, 1 TD
Cleveland Browns First and Ten
While visiting a different community each week for the Cleveland Browns High School Game of the Week, we come across an overwhelming amount of selfless individuals who help make high school football so special in their respected communities. This week we met route salesman Jeff Stiteler, surgery nurse Debi Klupp, plumber Joe Klupp, welder Mike Wagner, quality control manager Denny Walters, Frito Lay worker Steve Hobart, secretary Tabby Wagner, customer service worker Dana Hobart, and librarian Janie Walters. The group volunteers in concession stand at the Madison High School football games for the Athletics Booster Club. The funds from the night go towards all of the athletic teams at the high school. Along with the concession stand, the group also puts on a bingo night to raise money. Every member of the group is a graduate from Madison High School and either have or had children in the Madison school system. This group works each football game and have a combined 72 years of service between them.
How are you giving back? Share your stories using #give10.
Make sure to follow @BrownsYouthFB on Twitter to stay up to date on all Cleveland Browns youth and high-school football programing throughout the year.