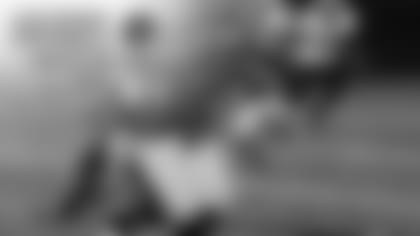 | | | | | | |
| --- | --- | --- | --- | --- | --- |
| Final | 1st | 2nd | 3rd | 4th | Final |
| Midview | 7 | 14 | 21 | 14 | 56 |
| Olmsted Falls | 14 | 0 | 7 | 14 | 35 |
1st Quarter
M – Forrer, 23 yard reception from Crum (PAT Good)
O – Davis, 44 yard reception from Zawadzki (PAT Good)
O – Linville,  3 yard rushing TD (PAT Good)
2nd Quarter
M – Crum, 3 yard rushing TD (PAT Good)
M – Forrer, 2 yard rushing TD (PAT Good)
3rd Quarter
O – Davis, 52 yard reception from Zawadzki (PAT Good)
M – Bolin, 13 yard rushing TD (PAT Good)
M – Mahone, 5 yard rushing TD (PAT No Good)
M – Redwood, 11 yard rushing TD (2-Point Conversion Good)
4th Quarter
O – Archual, 26 yard rushing TD (PAT Good)
M – Bolin (WR #13) interception for TD (PAT Good)
M – Bolin,11 yard reception from Crum (PAT Good)
O – Meehan, 10 yard reception from Zawadzki (PAT Good)
Coach of the Week: DJ Shaw
MVP of the Game: Logan Bolin (WR #13)
Key Stats (by player):
Olmsted Falls
Aaron Zawadzki (QB #17) 4/15 passing for 126 yards, 3TD
Dalton Davis (WR #20) 2 catches for 96 yards, 2 TD
Matt Archual (WR #2) 1 catch for 20 yards, 8 carries for 100 yards 1 TD
Spencer Linville (FB #33) 24 carries for 154 yards, 1 TD
Midview
Dustin Crum (QB #14) 16/21 passing for 266 yards, 3 TD; 17 carries for 88 yards 1 TD
Alec Forrer Jr (RB #24) 15 carries for 88 yards 1TD, 1 catch for 23 yards, 1 TD
Logan Bolin (WR #13) 8 catches for 113 yards 1 TD; 7 carries for 43 yards 1 TD; 1 interception, 1TD
Play Like a Brown Moment of the Game
Following a successful onside kick recovery by the Bulldogs in the fourth quarter, Midview's Logan Bolin intercepted a Zawadzki pass for 55 yards and a pick six, making it our Play Like a Brown Moment of the Game.
Cleveland Browns First and Ten
While visiting a different community each week for the Cleveland Browns High School Game of the Week, we come across an overwhelming amount of selfless individuals who help make high school football so special in their respected communities. This week we met members from the Midview Youth Football organization who will be rallying their entire team in the coming weeks to volunteer their time to help feed the homeless. Thank you for giving back and helping your community!
How are you giving back? Share your stories using #give10.