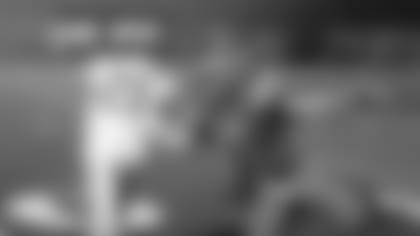 | | | | | | |
| --- | --- | --- | --- | --- | --- |
| Final | 1st | 2nd | 3rd | 4th | Final |
| Milan Edison | 7 | 0 | 0 | 7 | 14 |
| Canton Central Catholic | 10 | 0 | 7 | 7 | 24 |
1st Quarter
1st Quarter
E – Stoll, 42 rushing TD (PAT good)
C – Cummins, 79 reception from Murphy (PAT good)
C – Mills, 23 yard field goal
2nd Quarter
3rd Quarter
C – Thompson, 1 yard rushing TD (PAT good)
4th Quarter
C – Murphy, 42 yard rushing TD (PAT good)
E – Ehrhardt, 1 yard rushing TD (PAT good)
Coach of the Week: Jeff Lindesmith (Canton Central Catholic)
MVP of the Game: Jack Murphy QB #15
Key Stats (by player):
Canton Central Catholic
1. Jack Murphy (QB #15) 8/16 for 147 yards, 1 TD: 18 carries for 883 yards, 1 TD
2. Jaret Cummins (WR #11) 1 reception for 79 yards, 1 TD
3. Cameron Ruffin (WR # 16) 8 carries for 42 yards
Milan Edison
1. Braden Ehrhardt (QB #12) 4/12 for 36 yards: 15 carries for 63 yards, 1 TD
2. Sam Stoll (RB #9) 14 carries for 75 yards, 1 TD
3. Bryce Ostheimer (WR #34) 2 receptions for 20 yards
Cleveland Browns First and Ten
While visiting a different community each week for the Cleveland Browns High School Game of the Week, we come across an overwhelming amount of selfless individuals who help make high school football so special in their respected communities. This week we met Patty Bischof who volunteers at the concession stands at Strongsville High School. Patty volunteers for the benefit of the Strongsville Music Program which includes students from the 5th grade to high school. This is the first year the Music Boosters have worked playoff games, so the program will receive a little extra help. In Patty's eighth year volunteering, she has seen two of her children graduate from Strongsville High School and currently has two more in attending the high school, all of which were a part of the band or the orchestra at Strongsville High. Patty enjoys meeting the parents and kids who also volunteer their time and enjoys being a part of the atmosphere at the games!
How are you giving back? Share your stories using #give10.
Make sure to follow @BrownsYouthFB on Twitter to stay up to date on all Cleveland Browns youth and high-school football programing throughout the year.