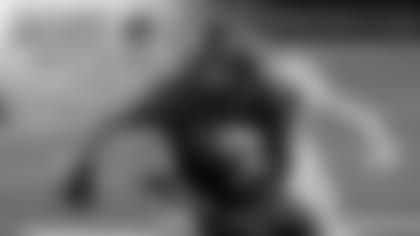 | | | | | | |
| --- | --- | --- | --- | --- | --- |
| Final | 1st | 2nd | 3rd | 4th | Final |
| Perry | 0 | 7 | 0 | 3 | 10 |
| Hudson | 0 | 0 | 0 | 7 | 7 |
1st Quarter
2nd Quarter
P- Keishaun Sims (RB#22) 2 yard rushing TD (PAT Good)
3rd Quarter
4th Quarter
P- Mason Brown (K #2) 20 yard FG
H- Matt Restifo (RB #22) 24 yard TD reception from Jackson Parker (QB #11) (PAT Good)
Coach of the Week: Keith Wakefield
MVP of the Game: Keishaun Sims (RB #22)
Key Stats (by player):
Hudson
Jackson Parker (QB #11) 11/19 for 116 yards passing, 1 TD
Matt Restifo (RB #23) 10 Rushes for 39 yards; 5 receptions for 68 yards, 1TD
Perry
Keishaun Sims (RB #22) 35 carries for 111 yards, 1 TD
Max Baker (QB #18) 5 carries for 17 yards; 1 reception for 40 yards
Play Like a Brown Moment of the Game
Late in the 3rd quarter and with only 7 points scored all game, Perry gave their offense a much needed spark by dialing up a trick play that started with a direct snap to Sims who handed off to Cleveland who threw a 36 yard pass to QB Baker, setting up a 20 yard field goal by Brown, giving Perry a two score lead early in the 4th quarter--making it our Play Like a Browns Moment of the Game.
Cleveland Browns First and Ten
While visiting a different community each week for the Cleveland Browns High School Game of the Week, we come across an overwhelming amount of selfless individuals who help make high school football so special in their respected communities. This week we met Natalie Mandry; Natalie works every game as a booster for the Solon athletic department. No matter the occasion, whether she's assisting the Comets, or a visiting team, she supports her community and provides top level care for all student athletes. Natalie is a great representative of her community and truly embodies the Cleveland Browns First and Ten movement. Keep up the great work!
Make sure to follow @BrownsYouthFB on Twitter to stay up to date on all Cleveland Browns youth and high-school football programing throughout the year.
Stats courtesy of Kevin Dudley