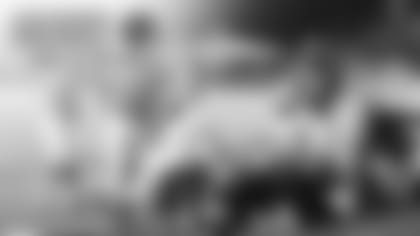 | | | | | | |
| --- | --- | --- | --- | --- | --- |
| Final | 1st | 2nd | 3rd | 4th | Final |
| Elyria Catholic | 0 | 14 | 0 | 0 | 14 |
| Rocky River | 13 | 3 | 7 | 10 | 33 |
1st Quarter
R- #14 Nugent, 40 yard reception from Jones (PAT Good)
R- #9 Goepfert, 43 yard FG
2nd Quarter
R- #9 Goepfert, 45 yard FG
R- #9 Goepfert, 31 yard FG
E- #1 Virgin 26, yard reception from Kuchta (PAT Good)
E- #1 Virgin 25, yard reception from Kuchta (PAT Good)
3rd Quarter
R- #10 Horvath, 2 yard rushing TD (PAT Good)
4th Quarter
R- #4 Jones, 1 yard rushing TD (PAT Good)
R- #9 Goepfert, 22 yard FG
Coach of the Week: Josh Wells
MVP of the Game: Eric Jones (#4 QB) 8/14 passing for 172 yards, 1 TD; 17 rushes for 40 yards, 1 TD
Play Like a Brown Moment of the Game
Rocky River senior kicker, Matt Goepfort, racked up 15 points for the Pirates, hitting field goals from 43, 45, 31 and 22 yards out (3/3 PATs), making these our Play Like a Brown Moments of the Game.
Looking ahead at week 10
Rocky River at Holy Name
Elyria Catholic hosts Gilmour Academy
Cleveland Browns First and Ten
While visiting a different community each week for the Cleveland Browns High School Game of the Week, we come across an overwhelming amount of selfless individuals who help make high school football so special in their respected communities. This week we met Anne Stemen of Rocky River, who has been volunteering for Rocky River Boosters for four years. Anne volunteers year-round at all sporting events, and even opens up a Boosters shop in Rocky River High School for 6 hours each week.   Anne's three children have all attended Rocky River, one of which is a junior soccer player for the Lady Pirates.
How are you giving back? Share your stories using #give10.
Make sure to follow @BrownsYouthFB on Twitter to stay up to date on all Cleveland Browns youth and high-school football programing throughout the year.