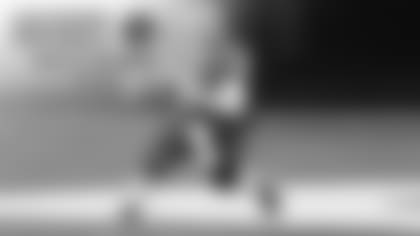 | | | | | | |
| --- | --- | --- | --- | --- | --- |
| Final | 1st | 2nd | 3rd | 4th | Final |
| St Vincent-St Mary | 6 | 22 | 14 | 0 | 42 |
| West Geauga | 0 | 0 | 0 | 0 | 0 |
1st Quarter
S- Dom Davis (QB #8) 33 yard rushing TD (PAT No Good)
2nd Quarter
S- Malik Woolridge (WR #13) 32 yard TD reception (2PT Conversion Good)
S- Myles Williams (RB #20) 77 yard rushing TD (PAT Good)
S- Markus Hurd (RB #12) 30 yard TD reception (PAT Good)
3rd Quarter
S- Dom Davis (QB #8) 54 yard rushing TD (PAT Good)
S- Myles Williams (RB#20) 26 yard TD reception (PAT Good)
4th Quarter
Coach of the Week: Dan Boarman
MVP of the Game: Dominic Davis (QB #8)
Key Stats (by player):
St Vincent-St Mary
Domnic Davis (QB #8) 11/20 for 172 yards passing, 3 TDs; 9 carries for 127 yards, 2 TDs
Myles Williams (RB #20) 3 rushes for 89 yards, 1 TD; 4 receptions for 71 yards, 1 TD
West Geauga
Cody Searight (QB #7) 9/18 for 44 yards passing; 12 rushes for 3 yards
Cam Engolia (WR#2) 5 receptions for 34 yards
Play Like a Brown Moment of the Game
The Wolverines were looking for their chance to score as their special teams made a huge play recovering a loose ball on a punt at the Irish 36 yard line, but two plays later the Irish's Donte Taylor intercepted the ball allowing the Irish offense to score again on the ensuing drive with a 30 yard touchdown run from Markus Hurd, making it our Play Like a Brown moment of the game.
Cleveland Browns First and Ten
While visiting a different community each week for the Cleveland Browns High School Game of the Week, we come across an overwhelming amount of selfless individuals who help make high school football so special in their respected communities. This week we met a duo from Ravenna high School who combined for over 15 years of volunteerism with the Ravenna High School Athletics Boosters. Dee Clark and Alli Wingler volunteer at all Ravenna High School Athletics events, and are joined by a large staff of fellow volunteers, some of which include mayoral candidates, teachers, and bus drivers from the school district. Dee Clark spoke upon the volunteerism at Ravenna high School, claiming, "Everyone in this community helps". The duo certainly braved harsh conditions to make it happen tonight.
Make sure to follow @BrownsYouthFB on Twitter to stay up to date on all Cleveland Browns youth and high-school football programing throughout the year.