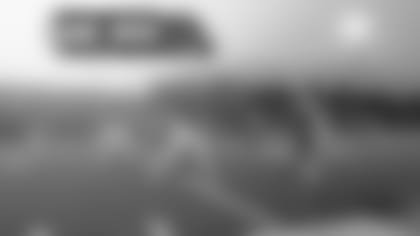 | | | | | | |
| --- | --- | --- | --- | --- | --- |
| Final | 1st | 2nd | 3rd | 4th | Final |
| Twinsburg | 0 | 10 | 14 | 13 | 37 |
| Brecksville-Broadview Heights | 7 | 13 | 14 | 14 | 48 |
1st Quarter
B – Wiglusz, 28 yard reception from Strnad (PAT good)
2nd Quarter
T – McCarthy, 32 yard field goal
T – Edgerson, 24 yard reception from Tucker (PAT good)
B – Strnad, 3 yard rushing TD (PAT good)
B – Wiglusz, 18 yard reception from Strnad (PAT no good)
3rd Quarter
B – McGonegal, 9 yard reception from Strnad (PAT good)
T – Besett, 6 yard reception from Tucker (PAT good)
B – Wiglusz, 13 reception from Strnad (PAT good)
T – Tucker, 1 yard rushing TD (PAT good)
4th Quarter
B – Ganley, 17 yard reception from Strnad (PAT good)
T – Besett, 13 yard reception from Van de Motter (2pt conversion no good)
B – Buckley, 3 yard rushing TD (PAT good)
T – Radford, 10 yard reception from Van de Motter (PAT good)
Coach of the Week: Jason Black (Brecksville-Broadview Heights)
MVP of the Game: Sam Wiglusz WR #17
Key Stats (by player):
Twinsburg
1. Jalen Tucker (QB #7) 10/12 for 155 yards, 2 TDs, 1 INT: 5 carries for 26 yards, 1 TD
2. Cam'Ron McClain (RB #20) 9 carries for 44 yards
3. Christian Edgerson (WR #81) 7 receptions for 90 yards, 1 TD
Brecksville-Broadview Heights
1. Luke Strnad (QB #5) 28/40 for 370 yards, 5 TDs, 1 INT: 13 carries for 39 yards, 1 TD
2. Alec Buckley (RB #20) 9 carries for 61 yards, 1 TD
3. Sam Wiglusz (WR #17) 12 receptions for 207 yards, 3 TDs
Cleveland Browns First and Ten
While visiting a different community each week for the Cleveland Browns High School Game of the Week, we come across an overwhelming amount of selfless individuals who help make high school football so special in their respected communities. This week we met Alicia DeSantis. Alicia has overseen the operations of the Brecksville-Broadview Heights concession stand for the last 2 seasons and has spent a total of 4 years working concessions for the Bees' home games. Alicia enjoys the atmosphere at the games and got involved with concessions to help be a part of that atmosphere she loves so much! Alicia has three children, including two senior, twins who currently attend Brecksville-Broadview Heights High School. Alicia is a full time mom, which helps since the concession operation requires a lot of behind the scenes work. Alicia stated "it's a lot work making sure everything is stocked, scheduling workers, and making sure everything is ready to go for the games, but I absolutely love it!"
How are you giving back? Share your stories using #give10.
Make sure to follow @BrownsYouthFB on Twitter to stay up to date on all Cleveland Browns youth and high-school football programing throughout the year.