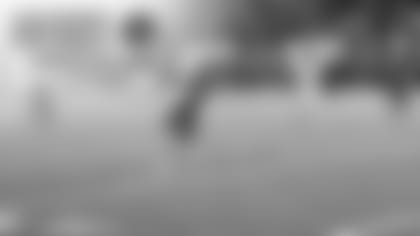 | | | | | | |
| --- | --- | --- | --- | --- | --- |
| Final | 1st | 2nd | 3rd | 4th | Final |
| Orange | 0 | 0 | 0 | 6 | 7 |
| West Geauga | 0 | 14 | 14 | 7 | 35 |
1st Quarter
2nd Quarter
WG – Engoglia 10 yard reception from Searight (PAT good)
WG – Engoglia 63 yard reception from Searight (PAT good)
3rd Quarter
WG – Stewart 10 yard reception from Searight (PAT no good)
WG – Engoglia 6 yard rush (2-point conversion good)
4th Quarter
O – Pittman 13 yard reception from Singer (PAT good)
WG – Daddario 8 yard rush (PAT good)
Coach of the Week: Lou Cirino
MVP of the Game: Carmen Engoglia
West Geauga
1. Carmen Engoglia (WR #2) 5 catches for 86 yards, 2 TD, 1 rush for 6 yards 1 TD
2. Cameron Searight (QB #7) 10 for 17 passing for 138 yards 3 TD; 14 rushes for 127 yards
3. Joe Daddario (RB #24) 21 rushes for 113 yards 1TD
Orange
1. Ryan Singer (QB #1) 9 for 19 passing for 126 yards 2 TD, 16 rushes for 52 yards rushing
2. Darrian White (WR #2) 2 catches for 47 yards, 1 TD
3. Milan Pittmon (WR #3) 4 catches for 40 yards, 1TD
Play Like a Brown Moment of the Game
In the second quarter, Searight finds Engoglia down the sideline for a 63 yard strike to put the Wolverines up 14-0 at half.
Cleveland Browns First and Ten
While visiting a different community each week for the Cleveland Browns High School Game of the Week, we come across an overwhelming amount of selfless individuals who help make high school football so special in their respected communities. This week we met coaches Todd Malenda, Ken Faber, Anthony Trivisonno and Chris Skalaris who have been coaching in Chesterland Youth Football Leagues for over 5 years. They started coaching to spend time with their sons, but their love for coaching persisted and they continue to coach area youth, providing a positive role model for the children of Chesterland.
How are you giving back? Share your stories using #give10.
Stats courtesy of Mark Kimball
Make sure to follow @BrownsYouthFB on Twitter to stay up to date on all Cleveland Browns youth and high-school football programing throughout the year.