The ClevelandBrowns are committed to improving communities in the Northeast Ohio through community involvement and activity. As a way to share the First and Ten message with others, the Browns teamed up with the PNC Fairfax Connection to get more people to join the movement. On Tuesday evening many pledged to #give10 and help their communities. Some shared their stories and got a chance to meet Browns alumnus, Greg Pruitt, as well as #77 Browns Offensive Lineman, John Greco, who also #give10 throughout the year.
Name: Melissa Jones
Hometown: Cleveland, OH
How they give back:
Melissa was thrilled to sign up to be a part of First and Ten because she has committed to #give10 at each of her sons' schools. She assists the classes as a chaperone and teacher's aide during story time, daily lunchroom hours and field days. Melissa is always serving others in any capacity that she can without having to be asked first. The schools have come to rely on Melissa as a dependent parent volunteer who they can count on at any moment. She enjoys being involved at her children's schools because she is able to be a part of her children's educations as well as see how they grow and achieve. That's incredible Melissa, we're sure you're the teachers all appreciate it as well your children. Thanks for sharing how you #give10!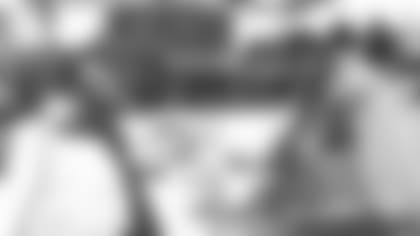 Name: Tamarra B.
Hometown: Cleveland, OH
How they give back:
Tamarra and her 7-year-old son #give10 by helping their community together. The mother and son duo get together neighborhood kids to give life advice. Sometimes it's helping those in need and other times it's informing youth about how to excel in school and sports. Tamarra also assists the elderly by helping them cross streets, bringing in their groceries, lifting heavy loads and helping keep their homes and yards tidy. She thinks it's so important to give back to her community and #give10 because if the people who live in the neighborhoods don't keep it up, who will? She is a firm believer in keeping the playgrounds and gardens clean and ready to use. Great Job Tamarra, thanks for being such a great role model!
Name: Tim Blanks
Hometown: Cleveland, OH
How they give back:
Tim helps his community by getting involved in various volunteer activities. Choosing to #give10 and make his community a better place is something that he thrives on. His favorite way to give back is by making sure his neighborhood is safe. Tim is a part of his neighborhood watch group called the Block Club. As a member of the committee he helps monitor the area for criminal or suspicious activity. He has been a proud member of his community for years and makes it a priority to keep the people in it safe. Wow Tim, this is a very important and unique way to #give10 and help out in your community. Keep it up!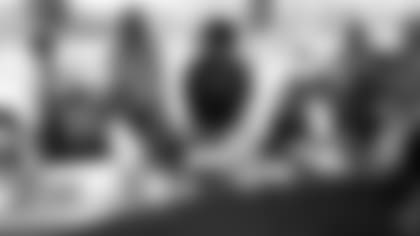 Names: Jae Spencer
Hometown: Cleveland, OH
How they give back:
Jae is able to #give10 to at-risk students in the Cleveland Metropolitan School District. She values reading, and knows how important it is in propelling a child's academic career, that it has become one of her favorite ways to give back. Jae is an advocate for literature and the arts and tutors non-traditional students in reading prep for both Ohio graduation and G.E.D. testing. Being a retired CMSD English and literacy teacher she knows the need in the community and how it can be rectified. Jae put in many hours after school various school and church programs. Thanks for telling us how you #give10, and put the education of youth in your community first! Great Job Jae!
Names: Joyce Peebles
Hometown: Cleveland, OH
How they give back:
Joyce is a person who gives back to her community in more ways than one. She likes to #give10 at the libraries on the East side of Cleveland. There she volunteers by helping put on activities and programs for people of all ages at different branches. She also volunteers at PNC Fairfax Connection often. Joyce who is talented in singing and poetry likes to share her gift by performing for people in her community. She has also become a mentor for many youth in the community because she helps numerous children in her neighborhood. You're so involved in your community and it shows Joyce. Way to go, continue to #give10 to better yourself and your community.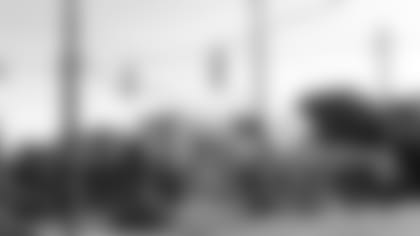 TELL US YOUR STORY. HOW DO YOU #give10?
Are you signed up to #give10? Share how you are helping the community and pledge to be part of First and Ten on ClevelandBrowns.com/community. All you have to do is give 10 hours, help your community. We want to hear your stories so follow @BrownsGiveBack on Twitter and Instagram for the latest community updates and be sure to use #give10.