CLEVELAND —** In Joe Thomas' fourth year with the Browns, he and his wife, Annie, wanted to take on a bigger role in the Cleveland community. They asked the club what more they could do for the area and how they could help people in need. [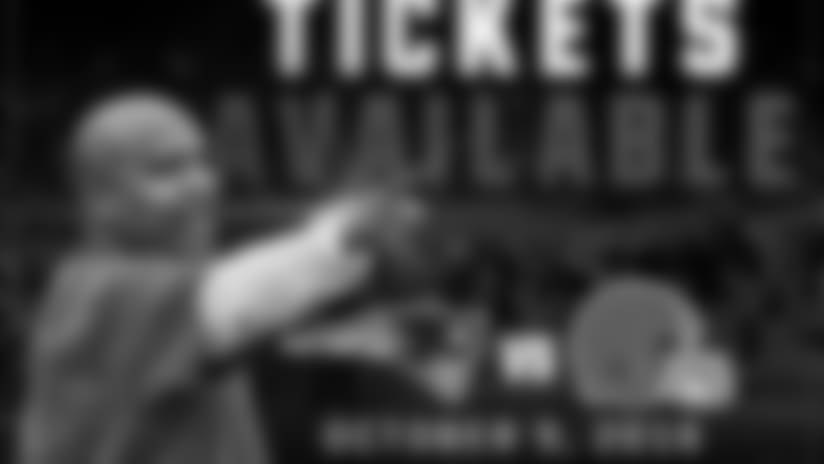 ](http://www.ticketmaster.com/FirstEnergy-Stadium-Home-of-the-Cleveland-tickets-Cleveland/venue/40971?camefrom=CFCBROWNSWEB_ARTICLES)
"As soon as I came to them," Thomas said, "they knew exactly that the (Cleveland) Kids in Need Resource Center was exactly what we were looking for."
That commitment continued Tuesday morning as Thomas and members of the Browns offensive line — along with some of their significant others — stocked shelves and sorted school supplies at the center.
"It's an organization that stretches a dollar a really long way," Thomas said. "They get all of their school supplies donated and all they have to do is pay for shipping for wherever they're being donated to the center and they get volunteer help to sort and organize and get everything on the shelves so teachers can come in and seamlessly pick up whatever they need in their classrooms."
The Cleveland Kids in Need Resource Center,  which provides support to area teachers of economically-disadvantaged students, offers free school supplies, books and classroom enrichment materials to teachers of 250 schools in Cuyahoga County, where more than 65 percent of students are eligible for free or reduced lunch.
"It means a lot to us, to our constituents, to the volunteers that are working with them, with the merchandise they've brought to us," operations director Tammie Davis said. "The kids go crazy over that stuff. It shows us that the Browns care about disadvantaged kids in our community. And there are lots of them."
"This is something that I've done several years now with Joe and Annie, it's a great cause because there's a lot of kids that go to school and don't have some of the supplies and other things they need to learn and this gives them a chance to smile when they open a new pack of pens, a new folder, a new trapper, a new notebook," right guard John Greco said.
"So that's really awesome. Even though we're just really here behind the scenes stocking shelves knowing that it's going to put a smile on some kids' faces when they go to school."
They did so alongside special needs students from East Technical school, who volunteer at the center and gain life and work experience.
"Every year that we've come here we've kind of had different roles. The first year we were shopping with the teachers and just acclimating them as they went about the aisles after their school days," Thomas said, "and this year was really fun because we got to see the other side of it now, we got to help some of the kids from East Tech that are here every week stacking and sorting school supplies and they kind of got to sort of boss us around a little bit."
Joe and Annie Thomas are the top individual contributors to the center. Through their donations, the nine-time Pro Bowl honoree and his wife have impacted more than 100,000 students through the Kids in Need Resource Center.
"We get letters to Joe and Annie all the time. They are just, you know, kids and celebrities and to know that someone like Joe Thomas and his wife Annie actually gave money to the center to buy them school supplies, they feel like they're superstars, too," Davis said.
"I can't even describe it, we have pictures of the kids in the T-shirts that you give. Joe Thomas is a hero when they hear that he gave money. It's just amazing."
Through an affiliation with the national Kids in Need Foundation in Dayton, Ohio, the Cleveland Kids in Need Resource Center each year receives more than $2 million of school and office supply donations from national manufacturers, distributors and retailers for distribution to local teachers.
Opened in 2001, the Cleveland Kids in Need Resource Center's mission is to ensure that all students have the tools to learn and succeed by providing free school supplies to students most in need.
The mission of the national Kids in Need Foundation, a 501(c) (3) charitable organization founded in 1995, is to recognize, promote and support initiatives that foster educational excellence.
In 2016, the Browns are continuing their commitment to #give10 through the team's First and Ten initiative. Launched in June 2014, the Cleveland Browns First and Ten campaign is the team's community program, established to inspire fans to volunteer in and help their communities throughout the world by volunteering for 10 hours each year.
Through First and Ten, the Browns are the only NFL club to promote a long-term volunteering program that unifies the team and its entire fan base, with the goal of impacting every individual's city across the globe, as well as the franchise's local community.
All Browns fans are encouraged to join the volunteering effort by signing the First and Ten pledge on the team's website and by sharing their stories with #give10.