ClevelandBrowns.com has you covered with all the news, notes and quotes as the Browns enter the second week of 2021 Training Camp at the CrossCountry Mortgage Campus.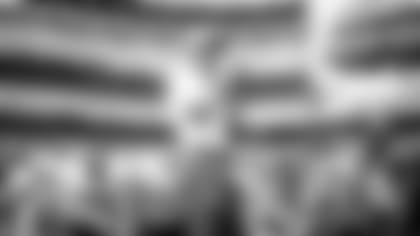 Tony Dungy delivers post-practice speech after Orange & Brown Practice
Aug. 8 (4:27 p.m.) - As the Browns gathered around midfield and concluded practice at FirstEnergy Stadium in front of around 25,000 fans, they were greeted with a special guest.
Tony Dungy, the first African-American coach to win a Super Bowl and a 2016 Pro Football Hall of Fame inductee, joined them in the middle of the huddle. The 13-year coaching veteran and current NBC Football Night in America analyst was in town for the Hall of Fame ceremonies happening down I-77 in Canton this weekend, and head coach Kevin Stefanski wanted the legendary coach to offer a few words of motivation to his team.
"I met Coach Dungy through (Bills defensive coordinator) Leslie Frazier years ago," Stefanski said. "Obviously, he's a Hall of Fame coach, but he's a Hall of Fame person. He has been very supportive of me, and we have stayed in touch. I made sure if he was in town for the festivities down there, I wanted him to come over and visit the team. I got to spend some time with him before practice and then he shared some words with the team. It was outstanding."
Players cherished the moment, too. Dungy, who also broke down the final team huddle, is one of the most well-respected coaches in NFL history, and even though he doesn't have any direct ties to the Browns franchise, his appearance was heavily embraced by the players and coaching staff.
"He talked about being united and about the greatest teams in football," linebacker Sione Takitaki said. "That is something I feel like I took [away from it]. We already have a good meshing in the locker room, but just growing together even more than we already are."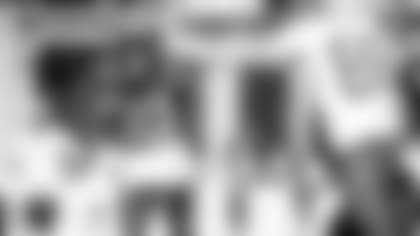 Troy Hill 'having a blast,' feeling 'like a rookie' in first Browns camp
Aug. 7 (4:19 p.m.) - Troy Hill is 29 years old, has played in five NFL seasons and was already used to the grind of training camp before he signed with the Browns as a free agent last offseason.
But one week into his first training camp in Cleveland, Hill is having as much fun as he's ever had in the NFL.
"I'm having a blast," he said Saturday before the Browns' ninth training camp practice. "I almost feel like a rookie out here – I'm having fun."
Hill has been one of the most vocal players so far in camp and has appeared to bond well with his new teammates. The Browns were quick to sign Hill in free agency and add depth to a cornerback room that needed help in the slot position, where Hill shined in 2020 with the Los Angeles Rams. His three defensive touchdowns led the NFL, and he recorded a career-high three interceptions and 10 pass breakups.
The arrival to Cleveland felt special from the start for Hill, who was raised in Youngstown and has embraced his return to Northeast Ohio. He knew how much the region cherished their football team when he was a kid, and now he'll carry an important role on one of the most talented Browns rosters in decades.
"It is always going to be good competition in camp," he said. "It has been a fun one for sure. The competition level has been high this whole camp."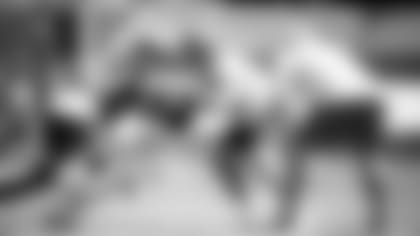 All-Pro RT Jack Conklin on defending Myles Garrett, Jadeveon Clowney: 'It's hard'
Aug. 7 (12:56 p.m.) - Jack Conklin has had one of the toughest jobs of any player so far in Browns training camp.
Conklin, the All-Pro right tackle preparing for his second season in Cleveland, has to defend Myles Garrett and Jadeveon Clowney every day. He's faced one of them in nearly every team rep so far and the battles have been back and forth. That's no reason, of course, to worry about Conklin, who was a first-team All-Pro in his first season with the Browns.
Garrett and Clowney, as the rest of the NFL knows, are good. Very good.
"It's hard," Conklin said Saturday before the Browns' ninth training camp practice. "As you saw last year and in years past, a lot of teams just double-team Myles, and when you get a guy like (Clowney) on the other side, you've got to pick and choose."
Conklin has to put up with those decisions in practice, but that's obviously much better than dealing with the duo on gameday. Garrett and Clowney have been two of the biggest standouts at camp so far, which was the expectation from the Browns when they united Clowney, a three-time Pro Bowler and first overall pick of 2014, with Garrett, a two-time Pro Bowler and first overall pick of 2017. Garrett is already third in franchise history with 42.5 sacks, while Clowney totaled 18.5 sacks in 2017-18 before injuries limited his production the last two seasons (he said Wednesday, however, that he was up to full health).
Their tandem could make the Browns defense one of the scariest in the NFL this season, and their abilities to chase the quarterback will likely lead to big opportunities for everyone else — more interceptions, more sacks and less time draining energy on the field.
"It's going to help our defense so much having those two guys there and require three (three offensive linemen) on a play," Conklin said. "I think we're going to see a lot more pressure on the quarterback."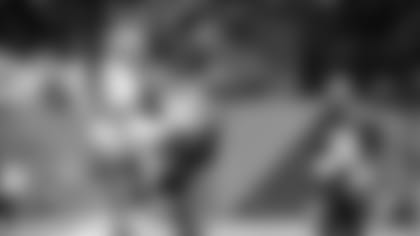 Greedy Williams 'getting my groove back' after recovering from shoulder injury
Aug. 6 (4:37 p.m.) - Greedy Williams hasn't been holding anything back in the first eight practices of training camp since suffering a season-ending shoulder injury last season.
Williams, a 2019 second-round pick, has been full-go in all drills since minicamp and was active in team drills through the first two days of padded practices this week. He's been used as much as any veteran on the roster so far, and even though head coach Kevin Stefanski has kept physical work light in padded practices, Williams feels he's ready to start making tackles again.
"It's just about getting back in the game and doing what I do, getting caught up," he said. "I'm just getting back into it and getting my groove back."
Williams has been itching to play in his first game since his rookie season, when he recorded 47 tackles and two pass deflections in 12 games — all of which were as a starter.
Now, Williams has competition for the starting job. 2021 first-round rookie Greg Newsome II is off to a strong start in camp, and free-agent acquisition Troy Hill is in the mix, too, although he's likely to be used mostly as a slot corner, where he's excelled for most of his career.
The competition is all wanted by Williams, who said he was happy to see the Browns add talent to the position group.
"Everybody's competing in the DB room," he said. "We learn off each other and we just build."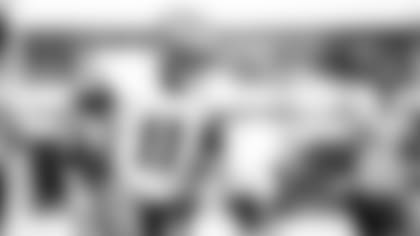 WRs coach says Donovan Peoples-Jones has 'made the most of his opportunities'
Aug. 4 (5:17 p.m.) - Donovan Peoples-Jones has added highlight-reel catches to his 2021 training camp in all seven of the Browns practices so far. Whether the pass has gone through traffic, toward the sidelines or deep down field, he's displayed reliable, steady hands that have brought his name to the top of Browns standout players in camp.
Pass-game coordinator/wide receivers coach Chad O'Shea lauded Peoples-Jones, a sixth-round pick in 2020, for his hot start, and he fully believes he can keep it going.
"He has done an outstanding job of putting himself in position to have the opportunity to contribute here because of his work ethic," O'Shea said Wednesday before the Browns' seventh practice of camp. "I would say thus far in camp, like some other guys in the receiving group, he has made the most of his opportunities."
Peoples-Jones showed glimpses of the kind of player the Browns believe he can become in his rookie season. His 24-yard game-winning touchdown catch in Week 7 against the Bengals and his 75-yard deep-ball touchdown in Week 13 versus the Titans were two of the top plays the Browns assembled all season.
So far in camp, Peoples-Jones has been asked to line up in multiple receiver positions, but the formation changes clearly haven't affected his ability to catch the ball. He proved last season that he's a quick learner, too, and the Browns have been pleased to see how quickly he's developed before his second NFL season.
"Last year, I was so impressed with his ability to function mentally across a lot of different positions," O'Shea said. "Certainly, I think that adds value to a player when you can line up at different spots and be a multiple-role player, that is going to increase your opportunities."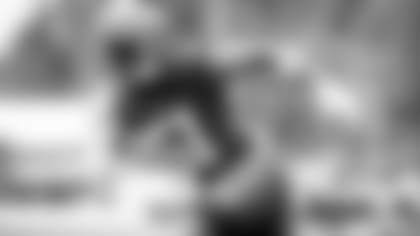 Mack Wilson's offseason work paying off early at training camp
Aug. 4 (2:23 p.m.) — Jason Tarver was thrilled to see what Mack Wilson looked like when he arrived at training camp, and the linebackers coach said Wednesday it's one of the main reasons why Wilson has looked so sharp through the first few days.
Wilson has been a fixture with the first-team defense since the start of training camp and he made one of the best defensive plays thus far Tuesday, when he intercepted a pass while defending TE David Njoku in the end zone.
Tarver saw it as yet another byproduct of all of the hard work Wilson did during the offseason, some of which included training with veteran LB Anthony Walker.
"Mack is more flexible, more bendable. He's running really well. He's finishing to the ball well, which is our No. 1 thing for linebackers," Tarver said. "He's put himself in a position to compete by being in shape. He's lighter but he's got more lean muscle mass. Proud of the work he's done and excited to see where he's going."
Wilson, who is entering his third season with the Browns, suffered an injury during training camp last season and never quite got back into a rhythm. He finished the season with 24 tackles over 13 games, some of which featured far less snaps and opportunities than what he received as a rookie, when he started 14 games.
Tarver said Wilson played his best game of the season in Cleveland's AFC Divisional Round loss to the Chiefs and that put him in the right mindset to attack the offseason leading into 2021.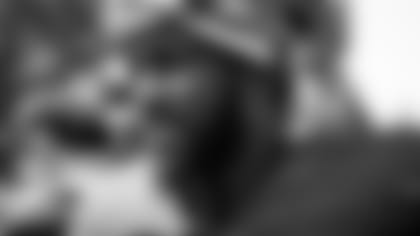 Owusu-Koramoah eager to re-join high-performing defense
Aug. 4 (1:14 p.m.) - Rookie LB Jeremiah Owusu-Koramoah missed the first five practices of Browns training camp after he was placed on the Reserve/COVID-19 list before camp, but he didn't feel as though he was behind in his work when he returned to the field Tuesday for the first padded practice of the season.
Despite not being able to come into the facility, Owusu-Koramoah could still participate virtually in team meetings and went the extra mile to ensure he wasn't missing any valuable lessons from team walk-throughs. He said he used fruits and a pair of dumbbells to set formations up and guide him through playbook instructions, and he devoted time every day to watch practice tape and game reviews from last season to go a bit deeper into memorizing the playbook.
"It doesn't really put you behind as long as you do the walkthroughs in the house and make sure you get the extra studying in," he said. "It was actually some time I took advantage of, just being able to open up the playbook a bit more."
Owusu-Koramoah, whom the Browns drafted in the second round of the 2021 NFL Draft, participated in individual drills yesterday as he eased back into on-field action. He's one of the candidates in the competition for starting linebacker roles and primarily played on the WILL side in minicamp.
The Browns believe Owusu-Koramoah's speed and athleticism, two traits that made him one of the top linebackers of the draft class, could provide immediate help to the defense, which has performed well in each of the last two practice days.
Owusu-Koramoah is eager to join them in full capacity.
"I should be in for a few (team) reps today," he said. "After that, it's up to the team doctors, but I believe I'm in for a couple reps today."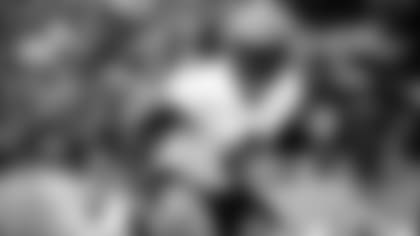 Anthony Walker out 'a week plus' with knee injury but won't require surgery
Aug. 3 (1:51 p.m.) — Browns LB Anthony Walker won't require surgery on a knee injury he suffered during Monday's practice.
Coach Kevin Stefanski said Tuesday that Walker, the Browns' on-field signal caller in the middle of the defense, could be out "a week plus." Walker, wearing a sleeve on his right knee, was still able to participate in the team's walk-through earlier in the day.
Walker, a free agent signee from Indianapolis, has quickly solidified himself as a vocal leader on a remade Browns defense. Over the past three seasons with the Colts, Walker compiled 321 tackles, three interceptions and 3.5 sacks.
Without Walker, the Browns will get players such as Jacob Phillips and others snaps at middle linebacker with the first-team defense.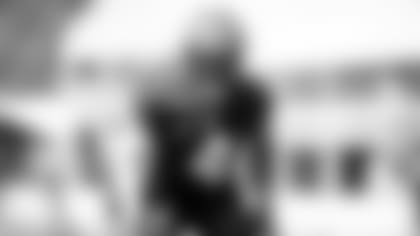 Anthony Walker Jr. reveals why he joined single-digit club, switched to No. 4
Aug. 2 (1:43 p.m.) - The NFL expanded rules this offseason allowing players to choose jersey numbers from a much wider selection of digits, and just one veteran Browns player so far has taken advantage and made the change.
LB Anthony Walker Jr. switched from No. 54 to No. 4 in the middle of minicamp and plans to stick with the number for 2021. He'll be the only player on the defense to don a single-digit number.
"Twenty years ago, I was No. 4," he said Monday in an interview before the Browns' fifth training camp practice. "I was six years old, and we won the Super Bowl."
Walker grinned as he reminisced on his early youth football career from Miami, Florida, his home city. He was 6 years old at the time and was the quarterback for the North Dade Raiders.
"I was a game manager," he said with a laugh. "We ran no-huddle, so I was really smart, just how I remembered the plays. I was all right."
In some ways, Walker is still a quarterback — the Browns gave him green helmet sticker duties, which means he'll be relaying calls to the rest of the defense this season when he's on the field. He's been one of the most vocal players on the field so far in camp as a result, and the Browns have full faith that he'll be a strong leader on the defense after joining Cleveland in free agency earlier this offseason.
Walker's ability to memorize plays and position his teammates is still one of his best traits even though his true quarterbacking days are well behind him, but he hasn't forgotten about his football beginnings, which is why he'll be donning a different number for 2021.