INDIANAPOLIS – The Browns will almost certainly take a defensive lineman in the 2015 NFL draft.
But will it be in the first round?
Here are five of the big boys up front, and how they could help Cleveland.
2014 stats: 80 tackles, 7 sacks
Big picture: Williams is the consensus best overall player in the draft by nearly every mock draft expert. Williams' size and speed combination and versatility to play all across the defensive line have drawn comparisons to J.J. Watt. Williams fits in both as a 4-3 defensive tackle or an overpowering 3-4 defensive end. It would be shocking to see him slip past No. 3 overall to Jacksonville.
Scouts say:  Williams is able to consistently beat linemen one-on-one and will likely garner double-teams the moment he steps into the NFL. The 300-pounder has elegant footwork teamed with strength and will be that rare defensive lineman to be near the top of his team in tackles.
Other notes: Started as a freshman and tallied eight sacks, earning Pac-12 Freshman of the Year honors … Nicknamed "Big Cat" for his hair, which resembles a lion's mane … Williams' motivation for a promising NFL career is his two-year-old daughter, Leana, and his mother Aviva, who was a single parent to Williams' four brothers and sisters … Was forced to play rugby in middle school because he was 40 pounds past the weight limit … USC utilized a 5-2 defense, with Williams being the centerpiece of the five-man defensive line … Had a team-high three forced fumbles in 2014.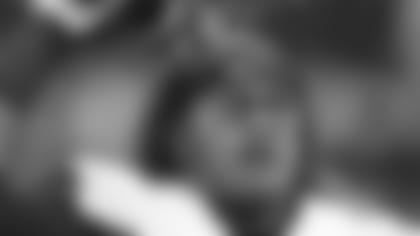 Bench press reps: 34 (most of any defensive lineman)
2014 stats: 93 tackles, 9 sacks
Big picture: Projected as a late first-rounder two months ago, Shelton has risen up the draft boards perhaps more than any other player. Projected as an immediate starter as a nose guard, Shelton's pound-for-pound athleticism is drawing comparisons to both Haloti Ngata and Vince Wilfork. Teams have raved about his personality and work ethic. Coupled with his skillset, it's hard to imagine Shelton not becoming a top 10 pick.
Scouts say: An automatic run-stuffer and tackling machine, Shelton can still slow down ball carriers while being double-teamed. Shelton is one of those rare defensive linemen who can play all three downs – at Washington he rarely missed a snap. Besides keeping his weight in check, Shelton has no real glaring weakness. 
Other notes:  Unbelievable sack numbers (9) as a pure defensive tackle … Earned nicknames "Feast Mode" and the "Montlake Monster" for devouring running backs and quarterbacks … While still in high school, Shelton witnessed the murder of his older brother, Shennon, in 2011 … Takes practice as seriously as games, according to Washington teammates … The anthropology major was a three-time Pac-12 all-academic recipient with a 3.54 grade point average … Has dreams of one day becoming a teacher … Four fumble recoveries tied for the nation's lead … On two wrist bands he wears for games, Shelton writes the words, "Be great."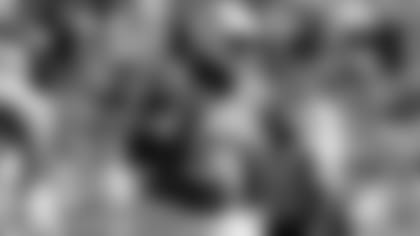 2014 stats: 70 tackles, 6.5 sacks
Big picture: A durable, sturdy defensive tackle, Brown played in all 39 games in his career at Texas and was borderline dominant in 2014. Brown became a smarter player his junior season, doing less thinking and more reading-and-reacting. Brown is projected to go in the first round -- as high as No. 12 to the Browns. 
Scouts say: Brown posted 6.5 sacks last season, but his skill set does not translate to pass rusher in the NFL. Brown will be asked to fill space in the middle and take on two blockers quite often. 
*Other notes: *Is married with two children, which is considered an attractive quality to NFL teams … A regular volunteer for Adam's Angels, an organization for families who have children with cancer or have lost children to cancer … Lettered in basketball and track and field in high school … Began playing football, and specifically on the defensive line, as a 7-year-old.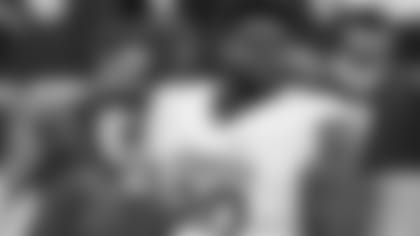 2014 stats: 32 tackles, 2.5 sacks
Big picture: In terms of potential, Phillips has as high of an upside as you'll find in this draft. A back injury in 2013 means Phillips' college career sample size is only 16 games – but they're an impressive 16. A ho-hum performance at the Combine has leveled his stock, but Phillips should be gobbled up near the end of the first round.
Scouts say: It's Phillips' length and power that creates matchup nightmares for offensive linemen. Oklahoma lined him up all over the defensive line and Phillips showed he's agile and able to bust open developing plays. The lack of a sample size, a back surgery and some technique issues will raise eyebrows in some draft rooms.
*Other notes: *Five-star recruit had scholarships from practically every program in the country … Majored in criminology … Was a punter in high school, averaging 36.9 yards per boot … Enjoys playing golf … Wears lucky X-Men themed underwear for every football game he plays in … Is an avid fan of the St. Louis Cardinals … Cites Olive Garden as one of his favorite restaurants.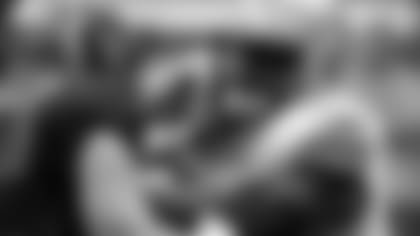 2014 stats: 62 tackles, 4 sacks
Big picture: Goldman won't be known for flashy plays but earned his way with consistency as a Seminole. Goldman's play impacted the game much more than statistics indicate. He carries his weight well and his technique as the anchor in the middle of the defensive line has been deemed NFL-ready – likely a first round pick.
Scouts say:  Teams in need of pass rushing won't put Goldman at the top of their list. He knows how to collapse a pocket but isn't the athletic force some others on this list are.  Florida State's scheme is considered advanced, though, and Goldman had no problem shifting from defensive end to defensive tackle in 2014.
Other notes: Didn't begin playing football until eighth grade … Cites longtime Cowboys defensive lineman and current Bear Jeremiah Ratliff as an NFL player he admires … Was nicknamed "Ticking-time-bomb" for his knack of making big plays … Seen as the crown jewel from Friendship Charter Academy in Washington D.C. … Forced a fumble with 1:36 left against Clemson that was widely regarded as the play of the season for Florida State … Was a Sports Illustrated and Associated Press first-team All-American.
This article is part of the Road to the Draft series, driven by Liberty Ford.