*The Cleveland Browns are committed to the community. Through First and Ten, the Dawg Pound is encouraged to share what they are doing to give back. Get inspired and check out what these fans are doing to help their community:
*How do you give back?#give10
Name:  Dave Hartline
Hometown:  Independence, Ohio
How they give back: 
Dave is a long time member of the Golf Fore Autism nonprofit. He is excited because in its third year, he believes everyone stays because they believe in what the organization is doing. The most enjoyable part of helping this organization is, they all do it together and they give it all to the cause. Dave says there's no better feeling than helping a person suffering on the ASD. There are volunteers that give their time to other causes, ALS and Breast Cancer are big ones for all of them. There are so many worthy causes to be a part of. It really is difficult to choose, so each member does what they can whenever they can.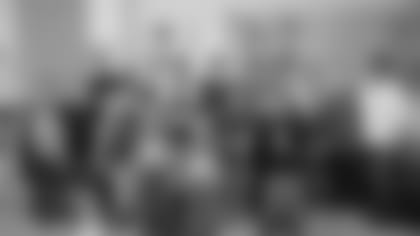 Name:  Andy Lyons
Hometown:  Independence, Ohio
How they give back: 
Andy is another golfer who has volunteered with Golf Fore Autism, which was founded on the idea of helping those that suffer on the ASD (Autism Spectrum Disorder) within their community. Using sports as a tool, they can bring the community together in fellowship to unite in the cause of Autism. While doing this, they also generate a better understanding of awareness to Autism (ASD). They reach out to specific organizations one time a year with the purpose of creating scholarships for the financially disadvantaged families so that they may have an opportunity to provide much needed education for their loved one suffering from ASD.
Name:  Brenda Phillips
Hometown: 
How they give back: 
Brenda volunteers with the Chillicothe Rotary Club, which is celebrating its 100th anniversary in 2017. They continue to work with the nonprofit because they all believe in the motto "Service above Self". They have active members who range in age from 1 to 70 years. Each year they work tirelessly to pull off a fundraiser that will change lives, every single year. Brenda says that by being able to connect to others in our community and leverage abilities and connections they can make an impact toward the greater good. Though Rotarian volunteering, they have been able to create ties to other people, local businesses, and civic organizations. The best part of it for her is knowing that what they do really helps the community. Last year, they rebuilt a kitchen at the local YMCA to feed healthy meals to kids in day care and area homeless. This year, they are tackling drug education in schools. With 50% participation among area school kids, they will be a resource for many.
Name:  Julia Blankenship
Hometown: 
How they give back: 
Hospice of Morrow County, Inc. is a small, non-profit hospice that has provided quality, compassionate end-of-life care to patients and their families in rural central Ohio since 1991. Their dedicated staff and volunteers are fully committed to providing the very best possible care in very difficult circumstances. With the goal of never denying hospice services to anyone based on an inability to pay - they have been able to meet this goal thanks to the very generous support of countless businesses and individuals, Julia has been implemental in making their annual event and fundraiser a success. This year they were able to procure a Jim Brown auction item from a Morrow County Browns fan, which will help them in a tremendous way. They encourage others to #give10 with the donation of time and financial resources each year at the auction.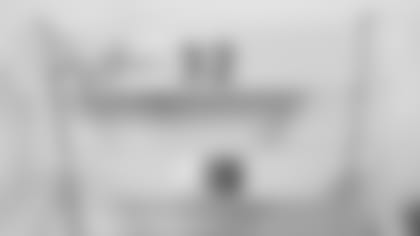 Name:  Miriam L.
Hometown:  Cleveland, OH
How they give back: 
Miriam is a school teacher who chooses to #give10 and give back to her community through multiple avenues. Her most prominent way to give back is volunteering with her church. She's worked with her ministry for nearly 15 years. It's a great way for her to give back to the community and she is able to see a direct impact on the people she supports. At her school she also gives of her time to help students through their Star Student school store. She began a Star Student luncheon that helps incentivize students and keep them on track during the school year, it is a great way to recognize those who are improving and excelling scholastically.
Follow @BrownsGiveBack on Twitter and Instagram and tell us what you are doing to help others using #give10 to unite us all as Browns fans. Give 10 hours, help your community.
The Browns are dedicated to #give10 through the team's First and Ten initiative. Launched in June 2014, the Cleveland Browns First and Ten campaign is the team's community program, established to inspire fans to volunteer in and help their communities throughout the world by volunteering for 10 hours each year. Since its inception, Browns fans have committed to volunteering more than 1 million hours to impact their communities by pledging to #give10. Through First and Ten, the Browns are the only NFL club to promote a long-term volunteering program that unifies the team and its entire fan base, with the goal of impacting every individual's city across the globe, as well as the franchise's local community. All Browns fans are encouraged to join the volunteering effort by signing the First and Ten pledge on the team's website and by sharing their stories with #give10