Ernie is a three-time cancer survivor who is a part of a motorcycle ministry at his local church. He and his friends ride around and talk to the homeless and addicted. His friends know him as a Chaplin inspiring others in the community with his kind words and encouraging Facebook posts. He is a die-hard Browns fan and is always helping others, providing clothing, food and other items when needed. He chooses to #give10 and support others in his community to let them know he cares.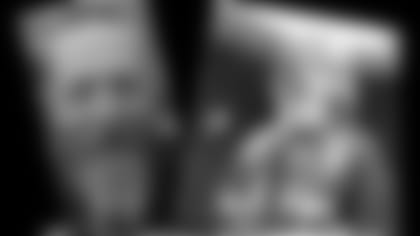 Pat is a long-time Browns fan who has continued to root on the team for many years. After retiring, Pat and her family have continued to travel and leave Willoughby, but everywhere they go they root for the Browns. On weekends Pat packs up her camper and spends time at the Campground. Pat and her friends have begun a sportsman's committee at the campground that puts on events for visiting families and children during the holidays as well as when the weather is warm. Two of their biggest events include a kids carnival and the teach a child to fish competition. The committee raises funds throughout the year to host these events and make sure the kids are engaged and having fun, as to not wander off and find trouble.
Cleveland Browns Wide Receiver Marlon Moore has been giving back in any way that he can. During the offseason Marlon has been doing everything he can to #give10 and help his community in Cleveland as well as in California. Recently Marlon hosted his Charity Classic. A game of basketball played with other players around the NFL to benefit a Sacramento Charity. Marlon has also been active in Cleveland focusing his attention on military appreciation as well as supporting other philanthropic efforts.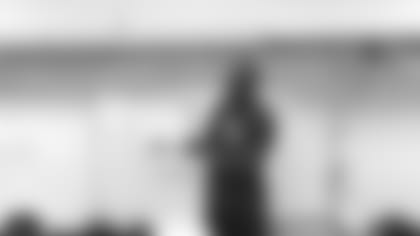 Hometown: Rancho Cucamonga, CA
Cleveland Browns Tight End Randall Telfer has also been choosing to #give10 during the offseason. While at home Randall has given his time to multiple causes. First to promote reading and literacy across America, Randall read to elementary school children and talked to them about the importance of education. In April, Randall also participated in the Team Tackle event to support the American Diabetes Association.
Are you signed up to #give10? Share how you are helping the community and pledge to be part of First and Ten on ClevelandBrowns.com/community. All you have to do is give 10 hours, help your community. We want to hear your stories so follow @BrownsGiveBack on Twitter and Instagram for the latest community updates and be sure to use #give10.