*The Cleveland Browns are committed to the community. Through First and Ten, the Dawg Pound is encouraged to share what they are doing to give back. Get inspired and check out what these fans are doing to help their community:
*How do you give back?#give10
Name: Rannell Hall
How they give back:
Cleveland Browns third year WR Rannell Hall is a Florida native who upon his arrival in Cleveland chose to jump right in and #give10. Rannell enjoys visiting and talking with students of all grades, visiting patients at children's hospitals and participating in youth football camps. Recently he visited a local K-8 school to talk to students about how important it is to get to school on time each and every day. His message was simple: get to school, respect your parents, teachers and friends and you'll be on the right track for success. Nicknamed Speedy, he was invited back to the school for field day by many of the 6th graders. Rannell gets excited when he has the chance to meet with new students and share his experiences and says he learns so much from the kids by being there. "It makes my day!"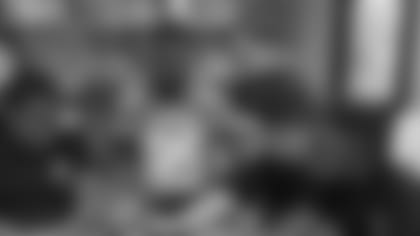 Name: Carolyn Maurer
How they give back: 
Carolyn retired from nursing and was searching for a volunteer activity. She had heard of Hope House and the Bridges out of Poverty program through the Stephen Ministry group at her church. Through that she came to Hope House to help with a painting project. She was so impressed with the place that she signed up to volunteer in the office, usually several weekend slots per month. That was a couple of years ago. She loves being a part of the organization and continues to be amazed with the staff and volunteers she's met and the work done there! Women really do get a chance to get the support and skills needed to get their lives back. Carolyn enjoys talking with the residents and their kids and is touched by the community support. From individuals and groups that donate time, supplies and dollars to the Hope House. The professional staff really does care about the residents and provides excellent support, coaching and guidance resulting in many success stories for the residents.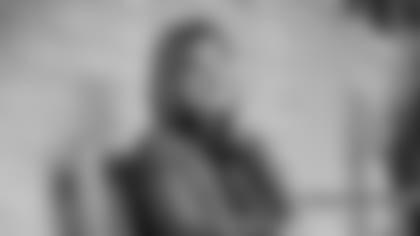 Name: William V.
How they give back: 
William recently took the First and Ten pledge after hearing about the movement via social media. He's a disabled veteran who loves to help people. After separating from the military he noticed how many people just organically began to gravitate to him. It was an honor to be such a confidant for so many he called friends and colleagues. He has since become an unofficial mentor for many people who battle anxiety and depression among other things. Because he has struggled with similar issues he is able to share advice and coping methods he's learned that work. Excited about any opportunity to continue to give back, William just began going back to school and as a non-traditional student who mentors students younger than him. In the future he hopes to begin a camping program for others like him who suffer from anxiety who just want to get away from the hustle and bustle of everyday life for a little bit. He is reminded that many people count on him and his pledge to #give10 represents bettering himself daily.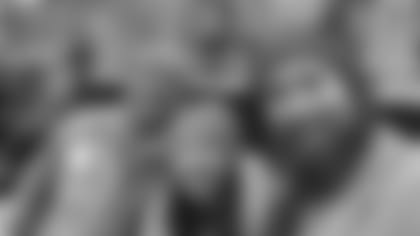 Name: Megan Sislowski
How they give back: 
Megan is a team volunteer who looks for any opportunity to support her team and other young athletes who participate in their league. This year to help benefit the Olmsted Falls Relay for Life event, some of her friends and family members are coming together to help host a flag football tournament. Funds raised will help support the local American Cancer Society, cancer research and support patients and their families who are going through a rough time. They are excited about the event coming up in June and are looking forward to all of the volunteers who are coming out to contribute to such a great cause as well as the fun of the tournament.
Name:David Mays
How they give back:Browns Alumni David Mays has continued to remain active and give back to the community in more ways than one by focusing on the needs of the local youth. He believes that sports have been a catalyst for success for individuals in this area. Some are put at a disadvantage because there aren't adequate facilities for them to train and practice in. Mays has identified an issue for those who are hoping to play at the collegiate level and pursue higher education so he is committed to being an agent of change by collaborating to create and build these facilities. David also is very active in other community events as well such as charity golf outings, benefit dinners, food bank distributions and the Browns annual Special Olympics Play 60 football festival. He is passionate about giving back and will do whatever he can to make a true impact in the Cleveland community.
Follow @BrownsGiveBack on Twitter and Instagram and tell us what you are doing to help others using #give10 to unite us all as Browns fans. Give 10 hours, help your community.
The Browns are dedicated to #give10 through the team's First and Ten initiative. Launched in June 2014, the Cleveland Browns First and Ten campaign is the team's community program, established to inspire fans to volunteer in and help their communities throughout the world by volunteering for 10 hours each year. Since its inception, Browns fans have committed to volunteering more than 1 million hours to impact their communities by pledging to #give10. Through First and Ten, the Browns are the only NFL club to promote a long-term volunteering program that unifies the team and its entire fan base, with the goal of impacting every individual's city across the globe, as well as the franchise's local community. All Browns fans are encouraged to join the volunteering effort by signing the First and Ten pledge on the team's website and by sharing their stories with #give10