*The Cleveland Browns are committed to the community. A special shout out to all the fans who took the First and Ten pledge at the Browns Draft Party! Through First and Ten, the Dawg Pound is encouraged to share what they are doing to give back. Get inspired and check out what these fans are doing to help their community:
*How do you give back?#give10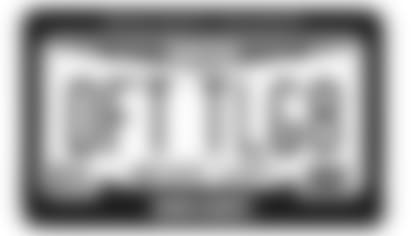 Name: Tabitha Miller
Hometown: Pemberville, OH
How they give back: Tabitha shared her First and Ten story at the Browns Draft Party about how she gives back! Whether it is a community clean up or a local food drive, Tabitha has a desire to help others. She also spends her time making a difference in the lives of children and elderly though volunteerism in schools and local nursing homes. Tabitha says the best part of volunteering is seeing others join together to give back their time as well. Thank you Tabitha for sharing how you #give10!
Name: Kim DeBlasio
Hometown: Youngstown, OH
How they give back: Kim loves helping others and is a volunteer for her local Girl Scouts. The Girl Scouts has changed the way she volunteers because she can see firsthand the smiles that are put on others' faces. Kim started volunteering 3 years ago by doing arts and crafts with elderly in local nursing homes. Thank you, Kim, for taking the First and Ten pledge and sharing your #give10 story!
Name: Jim Lichnizk
Hometown: Olmsted Falls, OH
How they give back: Jim visited the Browns First and Ten tent at the Draft Party and not only took the pledge to commit his 10 hours but also shared his awesome volunteerism stories! Volunteer, volunteer, volunteer – simple and sweet but right to the point from Jim. Jim is starting his second year volunteering as a coach for the Browns Adapted Football League! He shared how rewarding the program is and seeing the enthusiasm of the athletes – he has enjoyed every minute of it. Volunteering is a vital part of his personal life and Jim has also spent time volunteering for Relay for Life and stem cell donor drives, just to name a few. Jim lives by the motto of what we do for others makes us all better. Thanks for committing your time to volunteerism, Jim!
Name: Carmella Juarbe
Hometown: Mayfield Heights, OH
How they give back: Carmella shared her First and Ten story with the Browns – volunteering her time with the Rotary Club #6630 district. She started giving back through her local PTA and Girl Scout Leader, doing senior visits and helped schools with fundraisers for scholarships. Carmella enjoys volunteer knowing that it reaches many people in her community and helping others fulfills her in life. Thanks for giving back Carmella and sharing your First and Ten story! Keep up the good work!**
Follow @BrownsGiveBack on Twitter and Instagram and tell us what you are doing to help others using #give10 to unite us all as Browns fans. Give 10 hours, help your community.
The Browns are dedicated to #give10 through the team's First and Ten initiative. Launched in June 2014, the Cleveland Browns First and Ten campaign is the team's community program, established to inspire fans to volunteer in and help their communities throughout the world by volunteering for 10 hours each year. Since its inception, Browns fans have committed to volunteering more than 1.5 million hours to impact their communities by pledging to #give10. Through First and Ten, the Browns are the only NFL club to promote a long-term volunteering program that unifies the team and its entire fan base, with the goal of impacting every individual's city across the globe, as well as the franchise's local community. All Browns fans are encouraged to join the volunteering effort by signing the First and Ten pledge on the team's website and by sharing their stories with #give10