Name: Kimmie Roderick
Hometown: Cleveland, OH
How they give back: She has volunteered with the Special Olympics for a very long time as a swimming coach, camp counselor and any other vocation that they would have her do. She has taught sign language classes for children to #give10, worked with Hospice patients and their families and more. Kimmie has a passion for people and she wants to help others in their time of need. Recently she provided in-home care for a very special young man with severe cerebral palsy. That was one of her most memorable experiences—working with him throughout the years as he battled his illness.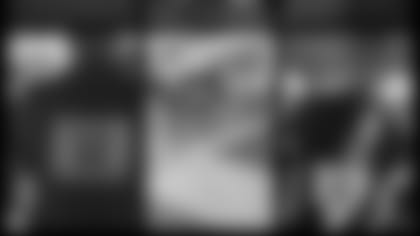 Name: Robert Morris
Hometown: Cleveland, OhioHow they give back: Robert has been known to #give10 by fundraising and cycling for American Diabetes Association's Tour De Cure Northeast Ohio every year since 2009. He participates to help make a difference and help those battling something that affects too many of his own family members and friends as well as many others dealing with the challenges of life with diabetes. He is also cycling again in his 7th MS150 (Buckeye Breakaway) for those battling MS here in Northeast Ohio. He also tries to run a few 5k's each year for local causes but he is most proud of his stepdaughter who stays active in swim and takes time to also choose events where she can be active for others and help local causes. She proudly walked for autism and a local animal shelter. They are already discussing a spring mile or 5k.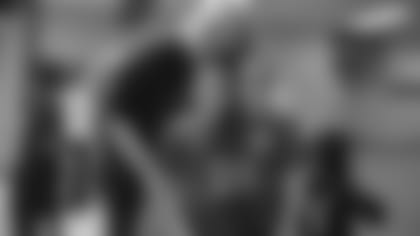 Name:  Kathy Laurich-Hryb 
Hometown:Chagrin Falls, OhioHow they give back: Kathy has donated his time as a coordinator and founder of a celebration for National girls and women in sports day since 1997. This event that she puts on is free for girls and their moms in grades 3, 4, and 5. The objective is to let girls know how fortunate they are (since title IX) to have the opportunity to participate in sports for a healthy life style and for well-rounded learning. Twelve stations are set up with a variety of activities mostly presented by local high school girls as well as some colleges (Kent State, Hiram). Activities provided include: volleyball, basketball, tennis, lacrosse, golf, yoga, Zumba, softball, kuk sul do, soccer, track and dance. Moms are present to give their support and to also become actively involved. "We know that if a girl does not play sports by the time she is 10, she has less than a 10% chance of being involved in sports when she is 25. Girls drop out of sports at a rate that is six times greater than boys by the age of 12-primarily because they are not getting the same kind of support and encouragement to participate as boys".  
Name: Christopher Petras
Hometown: Cleveland, OH
How they give back: Christopher committed to #give10 for nearly half a year to help his community. Between August 2015 and January 2016 he collected and donated more than $3000 worth of new and used furniture, clothing, toys, and household goods to the Salvation Army. These donations will be used to assist families in the community who need items as they are either transitioning or as their family unit grows.
Name: Adam Pumphrey 
Hometown: Bellevue, Ohio
How they give back: Adam helps with his church's fish fry on Fridays during Lent. He also recently volunteered his time painting in the church as well as assisting with any events and outings where needed. As another way to #give10 he participates as a deputy grand knight for the Knights of Columbus, which is second in command. They are always looking for ways to help their community. He is also on the St. Paddy's night committee.
Are you signed up to #give10? Share how you are helping the community and pledge to be part of First and Ten on ClevelandBrowns.com/community. All you have to do is give 10 hours, help your community. We want to hear your stories so follow @BrownsGiveBack on Twitter and Instagram for the latest community updates and be sure to use #give10.