Name: Doni Hartley & Riley Beight
Hometown: Huron, OH & North Fairfield, OH
Doni is passionate about sports and chooses to give back to his community through athletics. He coaches both basketball and baseball on a volunteer platform. Riley, on the other hand is only 12 years old and understands the importance of giving back. She said that she is a part of PRIDE council, K-Kids and she volunteers at her church. Riley currently goes above and beyond, but she has decided to take the #give10 pledge and take it one step further.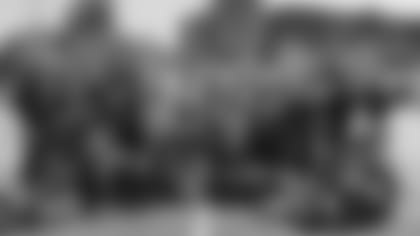 How they give back: Lamonte Gaddis has begun The Gaddis Guidance program and #YOURWORLD365. He has taken the pledge and signed up his group of youth hoping to partner and make a change. By bringing Cleveland together, their common goal of community engagement, youth empowerment, and mentorship is displayed every Sunday from 12pm-3pm at Cleveland Central Catholic High School. They #give10 and provide leadership from adult athletes, community leaders, and other African American male figures. One of their favorite activities is when the youth participate in the "7-on-7 Skills & Drills Camp." The mentors teach correct technique, coaching fundamentals, proper game play, and best practices. Their mission is to guide the young men to become the best they can be on and off the field. The goal is to express the importance of taking care of their community, encourage positive behavior, healthy living, and paying it forward. "This is your world, why not be involved?"
Hometown: Painesville, OH
How they give back: Misty Senz and her entire family have taken the pledge as a group and #give10 in and out of season. Recently Misty has volunteered at the family's home church to give back. She also volunteers at the Salvation Army and a local women's shelter. Misty said that she wanted to sign herself and her family up to teach her children the importance of giving back in their community.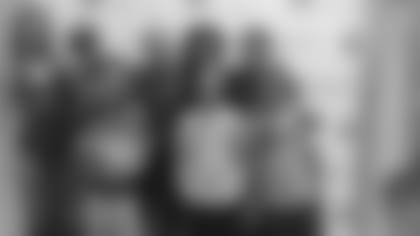 How they give back: Tammy and her friends from Inner Bliss Yoga took the pledge to #give10, help their community and then got started right away. They visited the Greater Cleveland Food Bank to give back and said it is such an impressive organization. They were in awe at the work being done to end hunger in the Cleveland area and beyond. Tammy said the Food Bank is a true community outreach operation, involving the people of CLE in as many ways as possible.  "To see the kids dig in to help is so awesome!"
How they give back: Connor was a fan at this year's Fan Fest and was at the Play 60 activation wheel when he inquired about the #give10 wristbands. After understanding what it truly means to #give10, Connor realized that he gives back by volunteering to teach karate. He also decided that he wanted to take the pledge of committing 10 hours to the community for the Browns #give10 initiative.