Name: Nick Griffith
Hometown: Cleveland, OH
How they give back:Nick is always volunteering with kids. Any way that he can help the next generation thrive and become well-rounded he is excited to do. He serves as a youth basketball, volleyball and softball coach in the community. As a volunteer coach he is able to see the kids progress and improve their skills and sense of team along the way. He also helps with academics in the summer. He has noticed the importance of literacy and how it affects all other areas. Because of this he proudly tutors students in reading over the break to keep them engaged.* *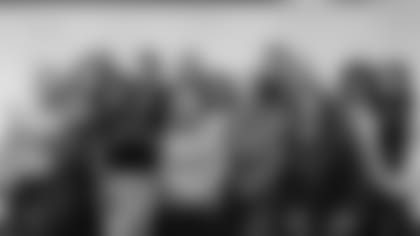 Name: Veranda RodgersHometown: Bedford, OH
How they give back: Veranda started a nonprofit dedicated to serving women at risk of pregnancy, post-abortion, and unplanned pregnancy. She has devoted her life to #give10 and give back to others who are going through similar situations as she did. Veranda supports others in multiple ways including her 12-week child readiness course, at-risk teen forum and community resources referral program. She advocates for women who may not have anyone on their side, looking to help them achieve and go beyond what society expects of them. Her story is used to motivate and inspire women. Her passion for mothers, excellence and advancement helps her serve others.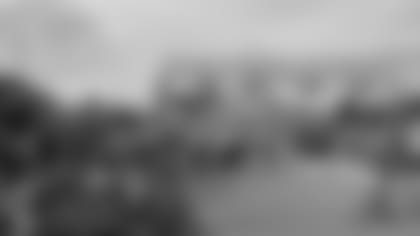 Name:  Lake Erie Island Browns Backers
Hometown: Put-in-Bay, OH
How they give back: The Lake Erie Islands Browns Backers give back to their community in multiple ways. Recently they hosted the 2nd Annual Draft Day 5k! This year the LEIBB were able to #give10 by giving back to students in their community. In 2015, the LEIBB donated money to local, regional and national foundations and charities including the: Colorado Relief, Toledo Fire Fighters, Put-in-Bay EMS, St. Paul's Episcopal Church Food Pantry, Island Safe Harbor Animal Sanctuary, Glen Haven, Ottawa County "Kids for Christmas" Put-in-Bay Arts Council, Back to the Wild, The Cleveland Browns Foundation and several local scholarships that are awarded annually to graduating seniors from Put-in-Bay High School. They have been seen as philanthropic pillars in the community and continue to find ways to give back through youth development, animal welfare, education and other civic activation.* *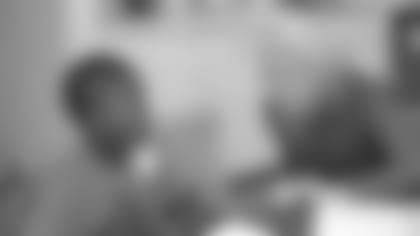 Name: Amy Robinson
Hometown: Cleveland Heights, OH
How they give back: Roxboro Elementary School has been encouraging their students to #give10 and help the community. Recently teachers shared how students are learning to show empathy, compassion and patience toward others. The school has begun a yearlong partnership with a local retirement community to allow the kids to practice what it first-hand. The teachers were inspired last spring by the Cleveland Browns' First & Ten Initiative, it challenged them to get their second grade students to commit to 10 hours of public service each year. Classes take a bus for the short trip from Roxboro to Judson, where they then partner with a resident for crafts and conversation. The single complaint teachers have heard from students is that they wish the next visit would come sooner.
Are you signed up to #give10? Share how you are helping the community and pledge to be part of First and Ten on ClevelandBrowns.com/community. All you have to do is give 10 hours, help your community. We want to hear your stories so follow @BrownsGiveBack on Twitter and Instagram for the latest community updates and be sure to use #give10.