The Cleveland Browns are committed to the community. Through First and Ten, the Dawg Pound is encouraged to share what they are doing to give back. Get inspired and check out what these fans are doing to help their community:
Matthew
Hometown: Cleveland, OH
Matthew and his family #give10 each year by organizing the Tom Madzy 5K & Dog Walk. This event is held each year in honor of Matthew's late father and the proceeds pay the participation fee for any student in any sport at Berea Midpark High School, Middleburg Heights Junior High, Lou Groza Football and Berea Baseball Association who cannot otherwise afford to pay such a fee. No matter how much time it takes to plan this event, when we can help a family in need pay the participation fee for a child who cannot otherwise afford the fee and no play sports, it is completely worth it. Thank you for holding such a special event, Matthew!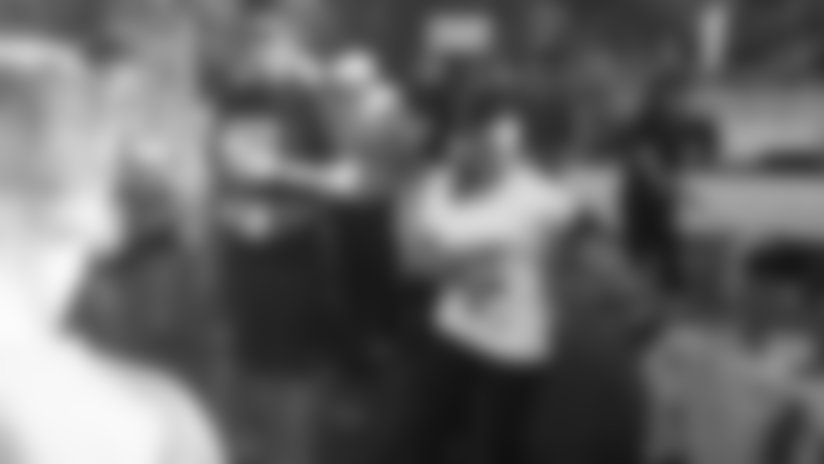 Michelle
Hometown: Cleveland, OH
Michelle has been giving 10 in the community for years now. Michelle helps the community in more than just one way, helping with a variety of organizations. Michelle has done everything from boxing up food at the Food Bank to cleaning out cages and walking dogs at the shelters. She also leads a team of volunteers at the local American Cancer Society Relay for Life. You're a rock star, Michelle! Thanks for all that you do!
Junior League of Akron
Hometown: Akron, OH
Each year, the Junior League of Akron donates thousands of hours back to the City of Akron and the children in our city. They focus on 2 projects — one working with the Boys and Girls Clubs of Akron to teach childhood wellness, exercise and healthy eating. The other focus project is with Blessings in a Backpack, where the organization pays for, packs and serves food for the children in one Akron school who are unable to eat on the weekends. More than 60 women of the Junior League of Akron work very hard to #give10 by volunteering and giving back to the City of Akron. In its 90th anniversary, this year, in 2016, they have donated more than 5 million hours of time back into the City of Akron's wellbeing! Wow, thank you!
Donna
Hometown: Cleveland, OH
Every week, Donna takes one of her rescue dogs to a local nursing home, and visits the residents. One of her blind dogs named Leon, took a recent trip with Donna that really cheered everyone up that they visited! Another dog of Donna's, named Murray, has been adopted by the nursing home, and is now the 24/7 resident comfort dog. Donna believes that rescuing dogs and bringing them out in the community to bring smiles on people's faces out in the community who need it, is the most rewarding experience you could ever hope to achieve. Thanks, Donna!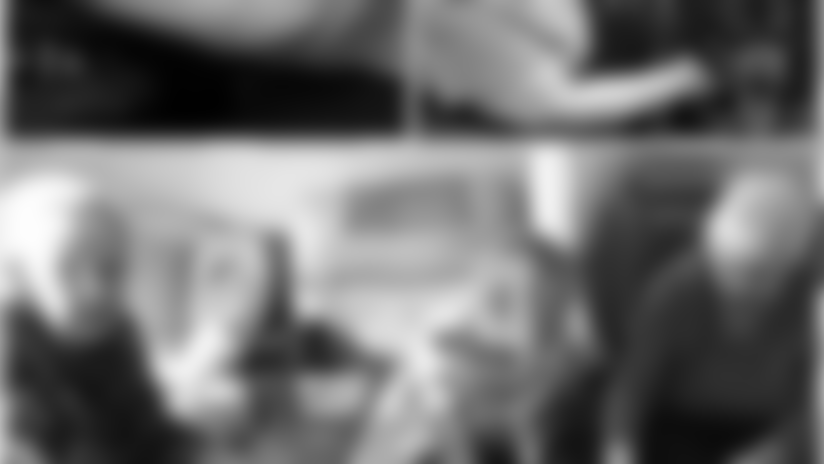 Barbara
Hometown: Cleveland, OH
Barbara gives back by helping with an annual fundraiser for the Benedictine Monks of Cleveland. Barbara says that this is their way of giving to the community so they can continue to serve as many people as possible. Another project they do is to conduct a Join Hands Day event — one is for the Catholic Community Worker ministry. A breakfast is provided to those in need. During the year Barbara also collects personal items such as shampoo, soap, etc. that is given to those in need. Thanks for all that you do, Barbara!
Follow @BrownsGiveBack on Twitter and Instagram and tell us what you are doing to help others using #give10 to unite us all as Browns fans. Give 10 hours, help your community.
The Browns are dedicated to #give10 through the team's First and Ten initiative. Launched in June 2014, the Cleveland Browns First and Ten campaign is the team's community program, established to inspire fans to volunteer in and help their communities throughout the world by volunteering for 10 hours each year. Since its inception, Browns fans have committed to volunteering more than 1 million hours to impact their communities by pledging to #give10. Through First and Ten, the Browns are the only NFL club to promote a long-term volunteering program that unifies the team and its entire fan base, with the goal of impacting every individual's city across the globe, as well as the franchise's local community. All Browns fans are encouraged to join the volunteering effort by signing the First and Ten pledge on the team's website and by sharing their stories with #give10.