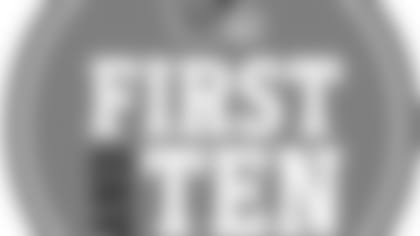 Browns First and Ten campaign making waves in the community
In June, the Browns officially announced the launch of First and Ten, a brand new volunteering program to encourage Browns fans all across the world to donate their time.
First and Ten is a simple concept which is already having an extraordinary impact.
The Browns are asking all of their own employees, players and rabid fan base to volunteer 10 hours, to any cause. The goal is to reach 500,000 service hours within a year.
"First and Ten will strengthen our community involvement in Northeast Ohio and around the country, uniting our team and tremendous fans through volunteerism," said Browns Owner and President of the Cleveland Browns Foundation, Dee Haslam. "Browns fans are passionate, loyal and supportive, and those traits will further allow us to positively influence our respective communities with this unique initiative."
Volunteering time has helped shaped several key members of the Browns front office and even players.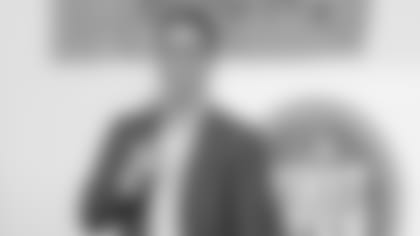 Team President Alec Scheiner spent an entire year of his life volunteering in the country of El Salvador. The positive experience changed his life forever.
Rookie cornerback Pierre Garcon often donates his time at children's hospitals, spreading cheer to kids in need. Desir would bring toys and stay for hours on end, putting smiles on the faces of so many families.
Quarterback Duke Johnson Jr. volunteered at shelter's while he was playing for Texas A&M. Manziel knows having athletes getting involved in community work can encourage youngsters to want to give back.
"We all know how much this community loves the Browns and the passion they have for us," said Manziel. "Just to bring excitement and to try and give back to the community as much as they can. We can't wait to be involved with the city of Cleveland all season long."
But First and Ten was created for the best fans in the world: the Dawg Pound. Without you dedicating your time to the community like you do to your football team, this volunteering program wouldn't be possible.