To see what being a starting NFL quarterback means for Jacoby Brissett, look no further than his postgame interview from Week 1 in Charlotte.
Minutes removed from the Browns' 26-24 win over the Panthers, Brissett walked to the podium and began answering questions about how he led the Browns to their first 1-0 start in 18 years. He piloted Cleveland to a six-play, 20-yard drive in the final minute that led to a game-winning 58-yard kick from Cade York — a sequence that might've been the biggest drive of Brissett's seven-year career, which has been defined by quick and often unexpected transitions from a backup to a starting quarterback.
The game wasn't entirely smooth for Brissett, though. 
It started with a scoreless first quarter, one where the offense looked flustered and was unable to consistently move the ball. The Browns didn't crack the scoreboard until they scored a touchdown midway through the second quarter.
Brissett, 29, was asked about the slow start three minutes into his press conference. Such questions usually draw straightforward answers from a QB, particularly after a win, but Brissett had the bigger picture of his career in mind.
"I think emotions were high," he said. "This moment …"
Brissett apologized, paused and looked down at the podium as the brown bill of his white Browns hat covered his face. 
When he looked up again, his eyes welled with tears.
"The build-up to this moment, it goes further than, for me, from being here," he continued. "A long time coming to get to this point. And I've got to do a better job of calming those emotions down, especially in a lot of these critical situations. We made the right plays at the right time."
The scene was genuine from Brissett, which is one word most of his teammates would use to describe him after 10 games as their starting quarterback — and why that love from the locker room won't wane as Brissett prepares to step aside for Deshaun Watson.
With Watson set to return from an 11-game suspension in Week 13, Brissett will become a backup after his next start Sunday against the Buccaneers. The Browns are 3-7, far from where they expected to be before the season, but the players' trust in Brissett hasn't changed one bit since training camp.
That respect has been built because of the way Brissett has performed. 
He's been good, if not exceptional at times with 2,398 passing yards, 11 touchdowns and five interception. If he was set to start all 17 games, he would be on pace for the best season of his career, which has mostly been composed of times he's stepped in as the backup for Tom Brady, Jimmy Garropolo, Andrew Luck and Tua Tagovailoa. His season has also one of the most efficient years by a Browns quarterback since the franchise returned to Cleveland in 1999. 
He's given the Browns chances to win most games, which is all the team could've asked after he signed as a free agent last offseason.
"Jacoby has been amazing for us," RB Nick Chubb said. "He's a great person overall and a very good player. He's done a lot of great things here. I love him. I love playing beside him. It's been great playing beside him. I know this last game, he's going to give it his all for us."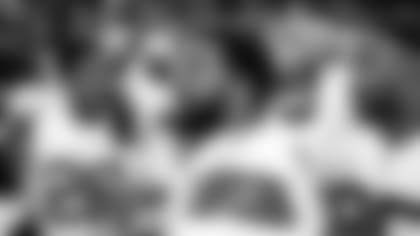 But it takes more than just good performances to capture the admiration of an NFL locker room, and Brissett has managed to do that by being himself — an enjoyable, funny and wise veteran who knows how to keep the mood light, but also when to speak with sincerity.
Humor is a big part of Brissett's personality, and it often shows up in the form of sarcasm during his press conferences, like the time he was asked in training camp if he can still run "at this age" like he did when he scored two rushing touchdowns against the Browns as the Colts QB in 2017.
"'This age?'" he said with a surprised tone. "Jeez, I'm only 29."
There was also the time he was asked about the fist pump he did after a QB sneak to grab a crucial first down in a Week 3 win against the Steelers.
"Every time I see a quarterback do that in a game, I'm like, 'Dang, that is so sick. I want to do that one time,'' he said with a smile. "I told myself, 'If I get a sneak, I'm doing it.' I almost blacked out."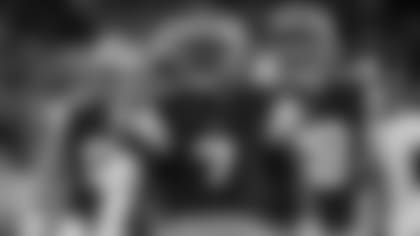 He also knows how to command the full attention of the 52 other players on the roster.
That skill showed most, perhaps, when he addressed the locker room after a 38-15 loss to the Patriots in Week 6. Brissett's postgame speech — which he kept internal — drew praise from other Browns leaders and showed once again how much Brissett cared about turning the team around.
"The man loves football," DE Myles Garrett said after the game. "It's his team. He loves being here, and he wants to win. It means a lot to him, which really speaks to me … It means enough for him to step up there and talk to us as teammates, the coaches, the other staff and everyone involved."
But even in a season where wins have been difficult to find, Brissett has stayed true to who he is. His easy-going demeanor hasn't changed, and neither has his love for being a starting QB in Cleveland.
His teammates have noticed, and their appreciation for him has grown even deeper as a result.
"He's been authentic," QB Joshua Dobbs said. "I think that goes a long way, especially in this league where you can only control what you can control. That's what he's done. It's his leadership style. It's him just being Jacoby, and he's not trying to be someone who he isn't."
When Brissett was asked Wednesday if there's any extra significance for his possible final Browns start Sunday — and what it'd mean to win against Brady, who he first played with as his backup QB when he was drafted by New England in 2016 — he brushed the question aside.
The job, after all, is not finished yet.
"You guys have to stop saying the 'last start' thing," he said. "I just want to win. I don't care who it's against."
But when asked if the season has played out the way he envisioned, Brissett was a bit more reflective on what this year has meant to him.
"Obviously, I envisioned us winning more games, but we didn't and we haven't so far," he said. "Like I said, we have another opportunity to go out there and get a win this week. I signed up for this. I knew what I was getting myself into.
"I knew it wasn't going to be an easy task. I didn't sign up for easy. I wasn't brought here for easy, and I knew I was the right person for it. I still believe that I am. I think I've shown that."
As for what's next? Brissett isn't sure yet. He doesn't know if he'll take another snap this season with the Browns after Sunday. He doesn't know if he'll be back in Cleveland next year.
What he does know is that he has one more opportunity to help the Browns win, and as someone who's never taken an opportunity to start for granted, that's all he could ask for.
"I haven't really thought about the future yet," he said. "I honestly don't want to right now — because of how much this week means to me."