The Cleveland Browns and the Cleveland Restoration Society unveiled Cleveland's Ali Summit Civil Rights Trail marker Friday at Cleveland Browns Stadium's south plaza.
The Ali Summit Civil Rights Trail marker is about the legendary meeting that took place on June 4, 1967, at the Negro Industrial and Economic Union headquarters on Euclid Avenue in Cleveland, Ohio. This is the seventh Cleveland Civil Rights Trail marker.
Jim Brown co-developed a historic meeting with the Black Economic Union and a group of leading Black professional athletes –mainly Browns athletes – to support boxer Muhammad Ali, who repeatedly refused to serve in the United States military in Vietnam. The group played a pivotal role in shaping a new concept of Black liberation, emphasizing financial independence and providing job training to disadvantaged youth.
On Friday before the unveiling of the marker, Cleveland Mayor Justin M. Bibb hosted a panel discussion with Browns legend John Wooten, current Browns players CB Greg Newsome II and LB Jeremiah Owusu-Koramoah, Cleveland media member and filmmaker Branson Wright and Civil Rights Trail historian Jim Robenalt. The discussion centered on the history of athlete activism in Cleveland and across the country and was aimed at CMSD student-athletes.
As a part of the panel, Koramoah spoke on what putting on a Browns uniform means to him after learning about what Brown meant to the Cleveland community.
"Understanding the history and replicating it is big for me," Koramoah said. "For a place to develop as a community, it starts with our families. Leaving the community doesn't help. We have to fix our families first from within and then build our community together."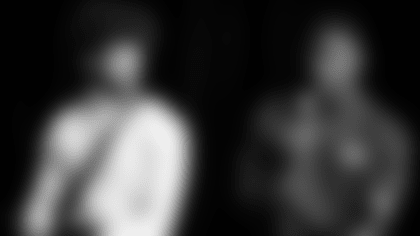 In the audience sat Rev. Dr. E.T. Caviness, a civil rights leader and pastor of Cleveland's Greater Abyssinia Baptist Church. He marched with Martin Luther King in 1967 and was good friends with Jim Brown.
Caviness spoke about what this event meant to him and what the community of Cleveland's younger generation should take from a historic event.
"It's a time for young folks to become conscious of the life before them," Caviness said. "We came up during a time where you had to fight for so many things that they are given. The primary thing young folks need to do is get an education, maximize yourself, and use all the talent the good lord gave to you."