*The Cleveland Browns are committed to the community. Through First and Ten, the Dawg Pound is encouraged to share what they are doing to give back. Get inspired and check out what these fans are doing to help their community:
*How do you give back?#give10
Name: Ryan Daly
How they give back: 
Ryan is a police officer and high school football coach in New Jersey. He is a huge Browns fan and even purchased season tickets a few years ago. He works in the town he grew up in and coaches at his old high school. He is very passionate about making his community better and giving the youth more positive experiences and a better opportunity than he had. This year he started the Shop with a Cop event that took 33 underprivileged children from their town to the Toys R Us to spend $150 each around Christmas time and spend time walking around the store with officers to break barriers. He has also preached good behavior with pre-schools and Halloween safety rewarding pre-school students with toys and sticker badges. Hosting Thanksgiving food giveaways and events, raising food donations for lunch and breakfast at food shelters. He also recently started a program called Cops and Scholars which takes local high school athletes to different events to teach them the values of giving back and getting involved with their community. Ryan and the group visit the pediatric unit at the hospital and a housing shelter for single women and children where they visited with residents and gave away toys.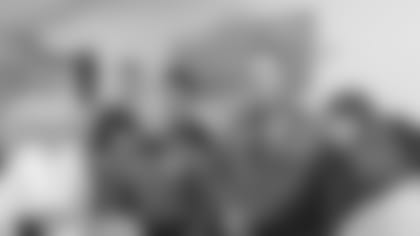 Name: Kennan Salzbrenner
How they give back: 
Kennan teaches at a school and loves to go out into the community to do good and spread cheer. Every other week his special needs students work a two hour shift at the Akron Food Bank. They package dry goods which are then sent to area food pantries. They love the work and really help many needy food recipients. It's a great connection and way to help them learn and grow.
Name: Phil Fratino
How they give back: 
This May, the Wickliffe Italian-American club hosted the 2017 year Special Olympics Bocce for the 27th year. There were well over 20 club members who volunteered their time to make this a special day for the over 100 participants. Club members helped officiate games and cheer on the participants. The club provides the participants with a pizza lunch. Despite it being a cold and gloomy weather day, the participants left with smiles on their faces and medals around their necks. For volunteers it left a warm feeling in their hearts. The Wickliffe Italian-American club is the country's premier bocce facility. Phil and his fellow club members look forward to hosting the Special Olympics each year and they are proud to #give10.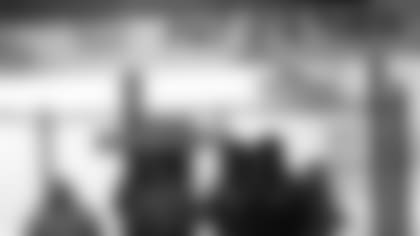 Name: Gloria Davis
How they give back: 
Gloria is a long time Browns fan who just enjoys giving back. She wouldn't know her life without the art and exchange of community. She loves helping others, especially those that have physical and mental disabilities that require more patience. As a loyal fan for more than six full decades, she is focused on making a difference and making sure friends and family are choosing a healthy lifestyle.
Name: Zahn-Marion Township Branch Library
How they give back: 
Zahn-Marion Township Branch Library is not just a typical branch library in a small town. The group looks to make sure they are impacting those who frequent their location in a positive manner. They go above and beyond in everything they do. They love to help others in the community, whether it be donating gently used books to the local daycare or just a group of employees volunteering their time to local organizations.
Follow @BrownsGiveBack on Twitter and Instagram and tell us what you are doing to help others using #give10 to unite us all as Browns fans. Give 10 hours, help your community.
The Browns are dedicated to #give10 through the team's First and Ten initiative. Launched in June 2014, the Cleveland Browns First and Ten campaign is the team's community program, established to inspire fans to volunteer in and help their communities throughout the world by volunteering for 10 hours each year. Since its inception, Browns fans have committed to volunteering more than 1 million hours to impact their communities by pledging to #give10. Through First and Ten, the Browns are the only NFL club to promote a long-term volunteering program that unifies the team and its entire fan base, with the goal of impacting every individual's city across the globe, as well as the franchise's local community. All Browns fans are encouraged to join the volunteering effort by signing the First and Ten pledge on the team's website and by sharing their stories with #give10