Ginn Academy, the first all-male public high school in the state of Ohio, was founded in 2007 by Ted Ginn, Sr. with the vision to improve the lives of African-American males living in Cleveland and its surrounding areas. Ginn Academy operates under the auspices of the Cleveland Metropolitan School District.
With approximately 450 students, the school averages a 95 percent graduation rate as of 2017, the highest in the state for African-American males, with 100 percent of graduates attending a two or four-year college, entering the work force or armed forces.  The Academy strives to increase their graduation rate to 100 percent with full commitments to move forward to a higher educational institution.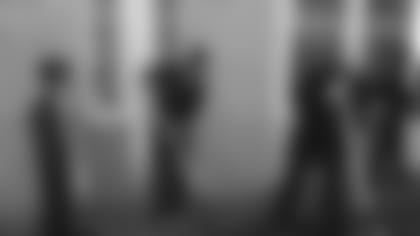 Currently, the student population at Ginn is approximately 99% percent African-American male, but The Academy welcomes diversity. Students come from all socio-economic levels. Ginn Academy serves a cross-section of the population, all of whom are filled with tremendous potential. Students come from the Cleveland area and surrounding suburbs because of the district's open admission policy, and are required to wear a uniform. The uniform consists of a white dress shirt, black dress pants and grade level ties and bowties which represent a rites of passage. Underclassmen don the signature red blazer bearing the Ginn Academy crest and the senior class dons a gray suit with a custom tie.
What sets the school apart is the Ginn Academy's Life Coach Program. Each student is assigned a life coach, which is a full time staff member. The life coach acts as a role model, advisor and counselor, and serves as the link between home and school to help ensure students are on track with their attendance, academics and positive behavior. Life coaches are assigned 25 students and remain with this cohort during their four years at the Academy. Browns Give Back supports Ginn Academy and the work of the life coaches by providing funding that helps maintain and build the program.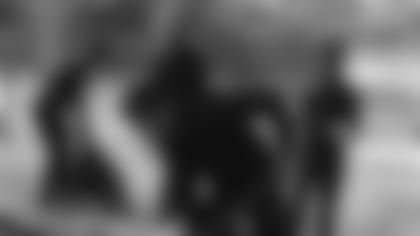 Coach Ginn explains the life coach program by saying, "I understand what young people needed in this city. The life coaches are teaching the young men how to navigate through the world. It is an everyday job, not a once or twice a month job; it is daily. The life coaches are the glue that holds this school together."
The primary core values of The Academy are to provide an education based on scholarship, leadership, and service, while also aiming to educate the whole child and address the academic, social and emotional needs of students. Browns Give Back is honored to partner with the Ginn Academy and support its efforts in helping young men reach their full potential in school and beyond.