Name:Tide Water Browns Backers Club
Hometown:Virginia Beach, VA
The Tidewater Browns Backers Club are always ready to #give10 and help their community. The group comes together to make a change by hosting events that can impact others in a big way. Recently the club recognized those who had been affected by breast cancer. The girls and the guys were so committed to the cause that they dressed up in all pink with feathers, bows and other accessories. This group is great! Thanks for backing the browns and your community! #give10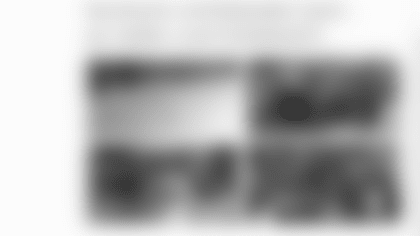 In 2007, Lori and her colleague started Soul to Sole, which is a shoe donation program that benefits the members of the Boys & Girls Club of Lorain County and other children in need around Cuyahoga County. Providing shoes to ensure that children have adequate footwear is the one purpose of Soul to Sole, but Lori really believes that when the shoes are gifted to the children it builds their confidence.
The group raises funds to purchase new sneakers for the members of the Boys & Girls Club members. Since the program was started in 2007, the shoes are donated two times a year. Soul to Sole has given away a total of 18,000 pairs of new sneakers to children across Greater Cleveland.  This June the group held its annual 5K Walk/Run, which is their largest fundraiser. The race will provide shoes to thousands of kids. Wow, Lori! That's amazing! It sounds like you all #give10 hours as well as ten thousand shoes, which we know the kids all appreciate.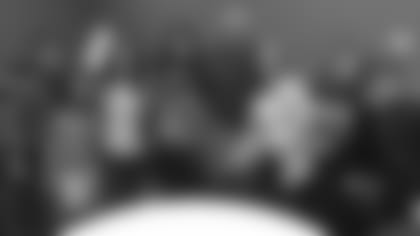 Hometown:Williamsburg, VA
John is another Browns Backer who loves to #give10. He has given his time and resources to various causes and programs that often go unnoticed. Currently he donates his time with the James City County Board of Building Adjustments and Appeals. Leaders in the community work together with those in city government to organize things like Adopt-A-Highway clean-up, Cub Scout Fundraisers and more. John also presented at the College of William and Mary "Focus on the Future," At events like this he is able to inspire young adults to aspire to do great things, dream big and make the world a better place. John, you are so active in your community and it shows! Thanks for sharing your story about how you #give10 and encourage others to do the same.  
Landon and his little brother Chase both have entrepreneurial drive and hearts to help others. These youth decided they wanted to #give10 and help those in their community by making a difference in their own front yard. These two pulled out their table and chairs and set up their very own lemonade stand. After getting a little help from mom to make a sign and squeeze the lemons, these two were on their way. They made $150 in sales that day and donated all of the money to A Special Wish Cleveland the foundation that supports children with life threatening illnesses. Way to go Landon and Chase, You Rock!
James is so involved in his community. He is so committed to healthy living and making sure that he can better himself and his community by choosing to #give10. This month, James volunteered at the Rite Aid Cleveland Marathon and Kids Race. He helped set-up the event, got the racers registered and was a huge part of the event's success. After assigning the runners badges, James was still working. He manned the refreshment stands to keep participants hydrated and fueled. Just before runners completed of the race he was there cheering them onto the finish line. You're a champ James! Thanks for sharing how you #give10 in your community.
TELL US YOUR STORY. HOW DO YOU #give10?
Are you signed up to #give10? Share how you are helping the community and pledge to be part of First and Ten on ClevelandBrowns.com/community. All you have to do is give 10 hours, help your community. We want to hear your stories so follow @BrownsGiveBack on Twitter and Instagram for the latest community updates and be sure to use #give10.