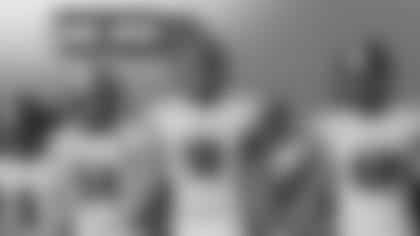 | | | | | | | | |
| --- | --- | --- | --- | --- | --- | --- | --- |
| Final | 1st | 2nd | 3rd | 4th | OT | 2OT | Final |
| Perry | 0 | 0 | 0 | 7 | 7 | 7 | 21 |
| Madison | 0 | 0 | 0 | 7 | 7 | 0 | 14 |
1st Quarter
2nd Quarter
3rd Quarter
4th Quarter
M – Conforte, 2 yard rushing TD (PAT good)
P – Petruccelli, 8 yard reception from Brewster (PAT good)
OT
M – Gibson, 1 yard rushing TD (PAT good)
P – Petruccelli, 5 yard rushing TD (PAT good)
2 OT
P – Allen, 13 yard reception from Brewster (PAT good)
Coach of the Week: Matt Rosati (Perry)
MVP of the Game: Andrew Foley #10 WR-DB
Key Stats (by player):
Perry
1. Andy Foley (#10 WR-DB) 7 Catches for 135 yards
2. Josh Petruccelli (#1 DB) 27 rushing yards, 2 TDs
3. Jacob Allen (#16, WR-DB) 5 catches for 72 yards, 1 TD
Madison
1. Dominic Conforte (#46 RB/LB) 42 rushing yards
2. Brandon Horowski (#11 WR) 17 receiving yards
Statistics courtesy of Greg Laurie (Madison) and Dennis Gaunkener (Perry)
Cleveland Browns First and Ten
While visiting a different community each week for the Cleveland Browns High School Game of the Week, we come across an overwhelming amount of selfless individuals who help make high school football so special in their respected communities. This week we met Grace Tome who volunteered in the concessions for the first time! Grace has been a teacher and instructional coach at Akron Public Schools for 29 years and got involved with helping Medina athletics this week due to her daughter's involvement in school. Her daughter is on the Medina high Student Council and needs to complete various tasks for school and parent help is always encouraged. With that, Grace jumped aboard and is signed up for 3 more games!
How are you giving back? Share your stories using #give10.
Make sure to follow @BrownsYouthFB on Twitter to stay up to date on all Cleveland Browns youth and high-school football programing throughout the year.