At Cleveland Browns home games one lucky Browns fan, who exhibits the message of First and Ten and shares their story with us about how they #give10, is honored at midfield as the coin toss captain of the game.
The First and Ten Coin Toss Captain is a once in a lifetime opportunity that the Browns offer to fans who go above and beyond to #give10, help their community. The chance to be recognized on field for the positive impact and dedication individuals have in their communities has been an incredible way to inspire others and share the message of First and Ten. This week through social media, we are hosting a contest that allows you, the fan to nominate yourself or someone in your community who is committed to #give10.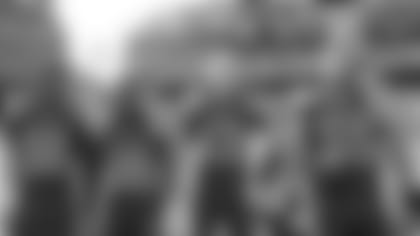 This fan will be able to be part of pregame activities during the Monday Night Football game on Nov. 30th, and be recognized on field during the official coin toss with the captains. After you take the pledge, to #give10 and help your community, we ask you to share how and why you give back to the community. Honorary Coin Toss Captains in the past have been a variety of ages, from youth who are dedicated to helping other youth through literary programming and their entrepreneurial efforts, or adults who have focused on youth development, education and military appreciation. However and wherever you volunteer your time, money or resources, we'd like to know about it.