PITTSFORD, N.Y. – Without Joe Haden, Tashaun Gipson, Karlos Dansby, Paul Kruger, Pierre Desir and K'Waun Williams – six core pieces of the defense – the Browns played inspired football Tuesday night under the lights at St. John Fisher College against the Buffalo Bills.
1)     *The Bills offense had very little success  *
In a 7-on-7 period near the goal line, Buffalo only scored once on a fluky touchdown where quarterback Matt Cassel scrambled for close to nine seconds. It was a frustrating night for the Bills offense, and Cleveland's defense had a ton to do with it.
Thrust into larger roles due to injuries, young cornerbacks Kendall James and Charles Gaines thrived under the spotlight. The depth of the defensive line was on full display. A countless number of Bills running plays were torpedoed in the backfield. We noted it yesterday, but Cleveland will take advantage of teams with weaker offensive lines.
"That is what I'm talking about!" defensive coordinator Jim O'Neil screamed with satisfaction, as he slapped hands with players running off the field.
2)     *Justin Gilbert injured early in practice *
The Browns coaching staff and Gilbert's teammates were eager to see how No. 21 would respond after a tough Monday practice. But the second-year pro tweaked his hip only a few plays into one-on-one drills with Bills wide receivers. It's unclear if Gilbert will get the chance to redeem himself Thursday night against Buffalo at FirstEnergy Stadium on ESPN.
"I don't think it's significant," coach Mike Pettine said. "It is a hip flexor. It will just be a little bit of time."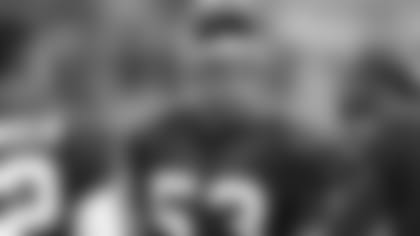 3)     *Craig Robertson was a standout in coverage *
Stationed in the middle of the defense while Dansby received a customary day of rest, Robertson was a thorn in the Bills' side. Two separate passes were swatted to the ground – the first nearly a pick-six reminiscent of the linebacker's gigantic interception against the Bengals last season on Thursday Night Football.
"It was just a good day for the defense," Robertson said. "We played well, we played fast and we played confidently. That's the way we need to play."
Cleveland may list Robertson as a reserve on the club's unofficial preseason depth chart, but the 27-year-old's role on defense is rock solid. The Browns will rely on Robertson to be their energetic playmaker. Think of him like a sixth man in basketball. His role is vital.
4)     *Pettine switches sides of the ball*
For the first time all summer, Mike Pettine spent the duration of practice with the defense. Cleveland's head coach has said he would spend more time with the offense alongside first-year coordinator John DeFilippo. Pettine mostly observed his defensive staff from afar, but had a fun moment joking around with the defensive line unit after they frustrated Buffalo's offensive line.
5)     *Browns put in more work than the Bills*
The whistle blew signaling the end of Tuesday night's practice between the Browns and Bills – except Cleveland didn't leave the field. Pettine wanted his team to get in more work, so the Browns went 11-on-11 with each other for 10 more minutes while Bills players signed autographs and conducted interviews with the media. Because of pending thunderstorms, the practice schedule was shortened slightly, but Cleveland still wanted to get in a full night of work.
"That was a changeup, but that's what football is," Shelton said. "You get a lot of sudden changes and you've just got to adjust to it."