The score was 14-3, with 7:28 left in the first half. The Browns were not leading.
They flirted with the end zone once earlier, but the Browns needed a spark during their Monday night game against the San Francisco 49ers. Nick Chubb provided that spark.
Head coach Freddie Kitchens and his staff toyed with different ways to get the ball in Odell Beckham's hands in the last two weeks and didn't waste time introducing such an ambition Monday night, tossing the ball to Beckham in the backfield, where he then threw a pass to Jarvis Landry for a first down on the first play from scrimmage. Later in the quarter, the Browns lined Beckham up as a tailback and tossed him the ball for a gain of 4.
This same train of thought opened up a big lane for Chubb later in the half.
Facing second-and-8 from their own 42, the Browns came out in an unusual formation in which Chubb lined up as an offset fullback, but there initially wasn't a tailback at all. Beckham then motioned from split left into the backfield, taking up a place as a tailback. Baker Mayfield took the snap from under center and turned as if he was tossing the ball to Beckham, shooting his right arm out toward the receiver who had started running out to his right. But at the same time, Mayfield was handing the ball to Chubb with his left hand for an inside run.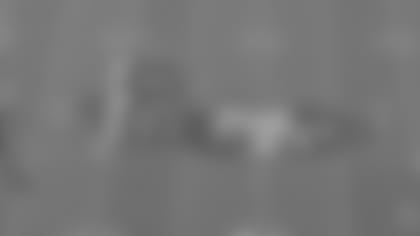 The fake toss to Beckham distracted much of the 49ers' defense, which flowed toward No. 13. Meanwhile, right guard Eric Kush executed a quick and powerful trap block on defensive lineman DeForest Buckner, who lunged off the line in anticipation of contact, was left unblocked and also given a shove of encouragement by a passing Greg Robinson, who was moving to second level as designed. Buckner lost his balance, stumbling into the B gap and directly into the path of Kush, making for an easy block for Kush.
Meanwhile, as much of the second level of defenders flowed toward Beckham, Joel Bitonio blocked linebacker Fred Warner, creating an inside seal, while linebacker Kwon Alexander ran around teammate Jaquiski Tartt (who was being blocked by Ricky Seals-Jones) in what appears to be anticipation of Chubb bouncing the run outside and Alexander attempting to keep Chubb contained in the middle of the field. Chubb didn't, though, meaning Alexander ran himself out of the play and opened a big lane for Chubb to run through.
The only player left to stop Chubb was safety Jimmie Ward, who forced Chubb out of bounds at the 49ers' 21 for a gain of 37 yards.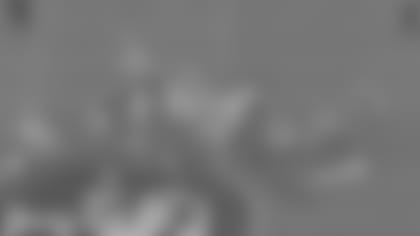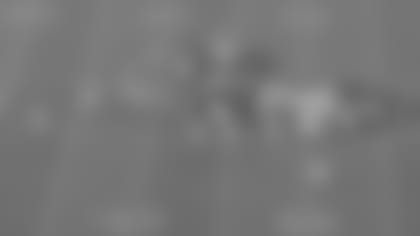 It was the Browns' best offensive play of the night and set them up for their first touchdown of the night, but a failure to execute on the goal line resulted in a turnover. They never came close to scoring a touchdown again.
The Browns did, however, earn a minor special teams victory when they blocked a field goal attempt by Robbie Gould.
Cleveland's special teams had gotten close to blocking one all night, often overloading one side, penetrating the line but failing to block the actual kick. Special teams ace Tavierre Thomas finally got home in the third quarter.
This one is simple, and really just a case of overloading one side and getting enough of the edge to get a shot at a block. This time, the Browns loaded six on the right side (San Francisco's left) and sent two rushers per blocker to the outside. Myles Garrett and Olivier Vernon occupied DJ Jones, earning at least a yard of surge backward, and Garrett also got a bit of leverage into the back of Arik Armstead on the edge. That was important, because Armstead was dealing with a rush from T.J. Carrie and Thomas, and simply wasn't stout enough with his outside arm to keep Thomas from getting around the edge.
It was enough for Thomas to race around in time to throw his right arm out toward where he thought the ball might travel.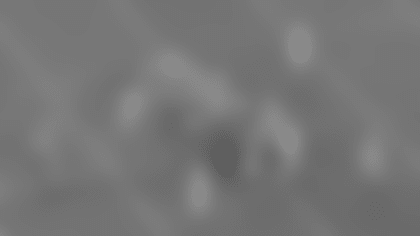 The rest of the play — Terrance Mitchell's return of the blocked kick to the Browns' 45 — was ultimately irrelevant, but was a nice silver lining in an otherwise forgettable night.