We all know by now how Sunday's game went at FirstEnergy Stadium. As Freddie Kitchens said Tuesday, it's time to move on from Tennessee.
But before we do that here at ClevelandBrowns.com, we'll make one last turn toward the opening-game loss to find some bright spots that might also offer a peek of what could be ahead.
Welcome to Eye in the Sky, where we'll review a play or two each week that were important to the outcome, or to the future of the 2019 Cleveland Browns. This week's plays came in near succession at what appeared to be a crucial point in the contest.
Facing a nine-point deficit late in the third quarter and exhibiting little to no sign of life offensively, Baker Mayfield led the offense back onto the field for a new possession and promptly found himself facing first-and-25. Two penalties — a false start on Justin McCray, and a hold on Demetrius Harris — put the Browns in such a hole, and Mayfield was forced to find a way out.
A handoff to Nick Chubb and a short completion to David Njoku left Mayfield and the Browns staring at third-and-16, a distance they'd failed to exceed on third down for much of the afternoon. It didn't look promising, either, when Mayfield lined up in a five-wide shotgun set, took the snap and surveyed the field.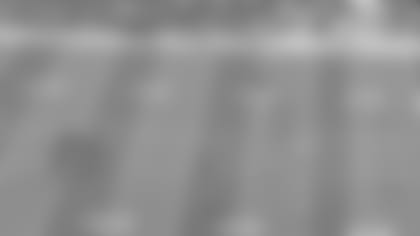 Here, Tennessee rushes three down linemen and corner Adoree Jackson, and brackets Mayfield in what is essentially a box. The only targets open at this point are well short of the marker, so Mayfield holds onto the ball, feels the pressure and somehow bails out of the pocket to extend the play. That's when he finds Jarvis Landry for their first connection of 2019.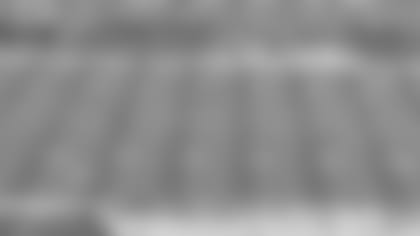 Mayfield rolled left and managed to let a pass rip right past the extended arm of Harold Landry to Jarvis Landry, who was waiting at the marker and took the reception an additional 7 yards for a first down. It was a wide open window that really only came about because Mayfield was able to escape the pocket and get an accurate pass off despite pressure. Landry's existence at the marker almost appeared to surprise Tennessee.
Two plays later, it was Landry's athleticism and hand-eye coordination that helped set the Browns up for a much-needed score.
Again lined up in a five-wide shotgun set, this time with trips to the right, Mayfield immediately identified Tennessee's single-high safety look. All that was left was to play the man-on-man matchups, just as he'd predicted in the days leading up to the game.
"Absolutely. I have full confidence in all of our guys, all of our playmaker skill position guys," Mayfield said on Sept. 4. "If they have one on ones, they should be licking their chops because they should all take that as disrespect, but that is the type of team we have and we need to take advantage of it. It is going to be a matchup game."
Mayfield found an advantageous one in Landry versus defensive back Logan Ryan, who was up on the line showing the potential for press coverage. But first, Mayfield had to move the safety away from his intended destination.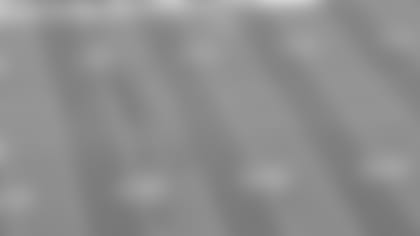 Mayfield focused his pre-snap attention to his left and first looked there after receiving the shotgun snap, which didn't manipulate the deep safety away from Landry, but kept him in line with the center of the play. That allowed Landry to climb up the field on his fade route.  
Follow Mayfield's helmet stripe.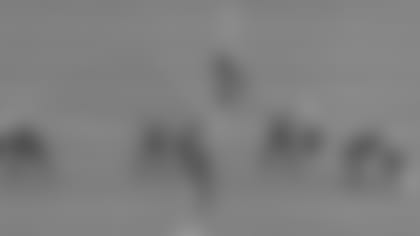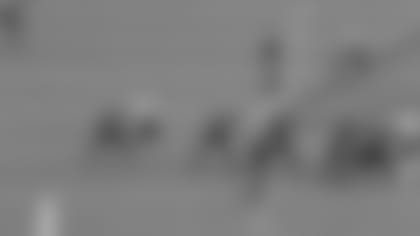 When Mayfield was ready to hit him, all he needed was to reach the end of his drop back, shift his hips and head, verify his location and fire.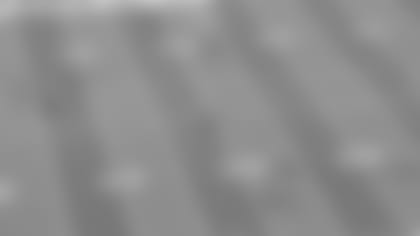 With the safety too far from Landry to help over the top and Ryan taking inside leverage off the snap (an advantage created in part by Landry's route toward the front pylon), Mayfield had the strike zone he wanted for a back-shoulder fade. All he had to do was put it there. 
Mayfield did just that, with Landry waiting until the ball was almost at him before turning his body toward the sideline and extending his arms to make a nice grab inside the Tennessee 5.
The next play, Njoku caught a Mayfield bullet in his chest for a touchdown and a Chief Slam celebration.
The Browns didn't win Sunday, but with their up-tempo attack on this possession, they showed their weapons acquired aren't for naught. They can move the ball quickly and put up points; they just need to work from first-and-10 in order to maximize their potential.