Training camp is officially over in Berea.
Starting Wednesday, the Browns will begin a more "in-season" routine. The same goes for ClevelandBrowns.com.
Before we turn the page, here are the 6 things staff writer Kevin Jones and senior writer Andrew Gribble learned over the past four weeks of Browns training camp.
Last DB will be plenty prepared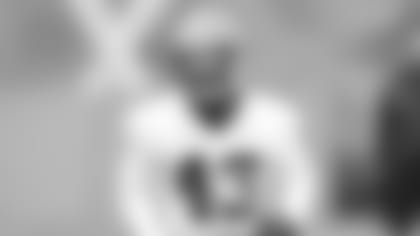 The Browns could very well be without Joe Haden (hamstring), Tashaun Gipson (calf), K'Waun Williams (abdominal) and Justin Gilbert (hip flexor) for a second consecutive game Saturday. Because of this large number of injuries, players such as rookies Ibraheim Campbell and Charles Gaines, Kendall James and Johnson Bademosi have been thrust into extensive repetitions with the first-team defense. Though Cleveland would love to see its highly-ranked group of defensive backs develop even more on-field chemistry, this could pay dividends in November and December, when injuries pile up and an unproven player is called upon to play a large number of snaps, much like Pierre Desir emerging to start against the Panthers late last season. There's no substitute for experience, and these young players have gotten plenty of it in recent weeks.
Decision at WR will be even tougher than envisioned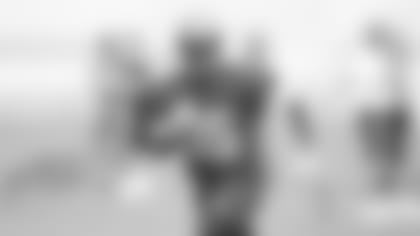 As it stands today, a strong case can be made for each of the Browns' 11 wide receivers to make the final 53. The unheralded players, in particular, have all stepped up in high-pressure situations, as Josh Lenz shined at the Orange and Brown scrimmage, Darius Jennings impressed against the Redskins and Shane Wynn made his local fans go wild last week against the Bills. There's also the unknown and intrigue of Terrelle Pryor, who impressed early in camp but has been sidelined with a hamstring injury. There's the upside of rookie Vince Mayle, a fourth-round pick in this past year's draft. Dwayne Bowe is back and expected to play Saturday. Taylor Gabriel had as good of an offseason as anyone on the roster. Marlon Moore is a vital cog on special teams. On top of that, veterans such as Brian Hartline, Andrew Hawkins and Travis Benjamin have had impressive camps. It's hard to find another position group with as much intrigue heading into the final weeks of the preseason.
Browns will be fantasy football players' nightmare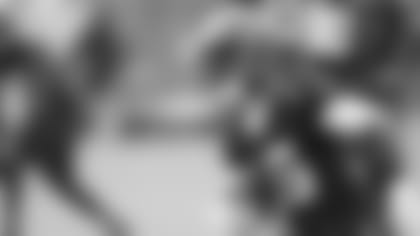 For more than just the reasons listed above, the Browns aren't projected to have many surefire fantasy football studs this season. And that's perfectly OK with offensive coordinator John DeFilippo, who relishes the diversity of skill sets among his receivers and hopes to get Cleveland's tight ends, running backs and fullback involved more as pass-catchers. Fifteen different players have caught passes during the preseason, and a No. 1 running back has yet to emerge. How rookie Duke Johnson will factor into DeFilippo's plans also remains a bit of a mystery simply because Johnson missed most of training camp.
Johnny Manziel will be ready if his number is called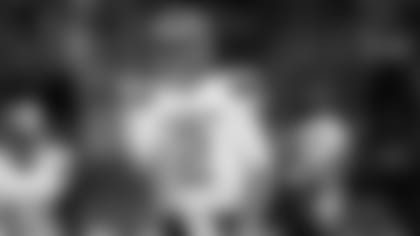 Manziel's training camp was to be judged on actions, not words. And the quarterback delivered results. Given a second chance, veteran teammates and the coaching staff have been floored with his mentality shift and commitment to becoming the team's quarterback of the future. By no means is Manziel a master of his craft yet. He's still getting comfortable in the pocket, he's still working on footwork mechanics and he's still learning the ins and outs of NFL defenses. But as the world saw last week against the Bills, the 22-year-old is starting to get the hang of running the offense while also blending in his dazzling arm and athleticism. If Manziel does take the field this season, the Dawg Pound will watch an entirely different, and better, quarterback.
Browns will be able to lean heavier on the passing game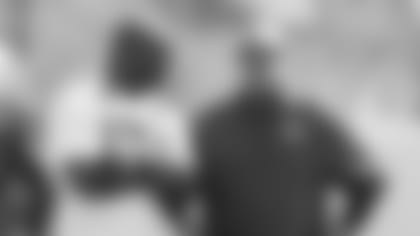 Mike Pettine has made it clear from the day he was hired that his team will rely on ground-and-pound, especially when the air gets chillier. In 2014, the Browns became too one-dimensional late in the season  -- for a bevy of reasons -- and the lack of a durable run game helped lead to five losses in a row to end the year. Now? Cleveland has so many more options at wide receiver and the team employs a new variety of formations and short passes to move the ball down the field.
Danny Shelton's potential could be a game-changer on defense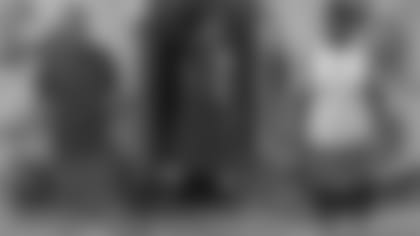 From the looks of it so far, the Browns lucked out that the defensive tackle lasted all the way to the 12th pick in the NFL draft. Offensive lines around the NFL would be wise to double-team Shelton from the get-go or the 339-pounder will set up shop in the backfield. Shelton's progress is undeniable – and so is his persona. Browns teammates have adopted his Polynesian culture, even wearing lava lavas around the facility. No. 71 changes the math on defense, and he could have a say in changing Cleveland's win total.