ClevelandBrowns.com has you covered with all the news, notes and quotes from the 2021 NFL Draft.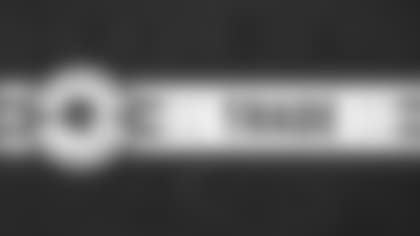 Browns add 2022 4th-round pick in trade with Lions
May 1 (12:28 p.m.) - Minutes after selecting Cincinnati T James Hudson with the 110th overall pick of the 2021 NFL Draft, the Browns traded their 113th (fourth round) and 257th (seventh) overall picks to the Detroit Lions for a 2021 fifth-round pick (153) and 2022 fourth-round pick.
Cleveland now has one pick (No. 132) remaining in the fourth round, two picks in the fifth round (153, 169) and one in the sixth (211).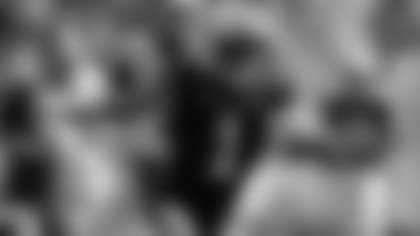 New Browns WR Anthony Schwartz wants to score 'every time I touch the ball'
May 1 (12:43 a.m.) — Anthony Schwartz knows he's one of the fastest people on the planet, but he's confident the other skills he's shown throughout his football career are why he landed with the Browns in Friday's third round.
Schwartz, who posted a 4.26-second 40-yard dash at his Pro Day at Auburn in March, made it clear in his post-draft press conference with reporters, saying "I'm not just a speed guy."
"I am not just a guy that is going to run deep or do screens, I am a guy that can run the whole route tree, get in and out of breaks and run every route," said Schwartz, was the 2018 Gatorade National Boys Track & Field Athlete of the Year.
"I take a lot pride in that. I take a lot of pride every time I touch the ball I want to score and it does not matter how I am going to do it—I am either going to run through you, I am going to run around you or I am just going to burn you."
The Browns, of course, loved Schwartz's speed and believe he can add an element to Cleveland's wide receivers room that was sorely missing last year after Odell Beckham Jr. went down with a season-ending knee injury. They, too, saw how Schwartz has developed his football skills during his three seasons at Auburn and realize there's even more Schwartz can learn and develop as he begins a new chapter in his career.
"We feel really good about the player we are getting and not overly focused on just the speed aspect of it but what he brings into total," said Browns VP of Football Operations Kwesi Adofo-Mensah. "Again, we love the player, but that is certainly a risk with all of these players you pick. You can get blinded by the one elite trait or things like that, and that does happen in the league, but we do not think we have done that with this player. We think we got a good player for the value that we saw on our board."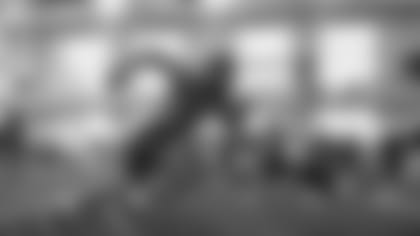 Andrew Berry says Jeremiah Owusu-Koramoah can add 'new wrinkles' to defense
April 30 (11:27 p.m.) - Browns Executive Vice President of Football Operations and GM Andrew Berry made defensive versatility a priority in the Browns' defensive overhaul at the beginning of free agency, and he turned to that focus again when discussing why the Browns were eager to draft LB Jeremiah Owusu-Koramoah in the second round of the 2021 NFL Draft.
"We really do see him as the classic fit in this defense at WILL linebacker because of his range, speed and coverage ability," Berry said. "I think the other thing with Jeremiah is his versatility, as well. They really walked him out as really a nickel, a dime, played him at WILL and played him at MIKE so that allows us to get creative when we get into some of our different personnel packages. It makes it very difficult for the offense to identify the front."
Owusu-Koramoah, one of the top linebackers available in the 2021 draft class, boasts plenty of speed and instincts, which makes him a great fit for the Browns' linebackers room. Berry has molded the room with speed players for all three linebacker positions, and he believes the trait can give the Browns an edge in both run defense and pass coverage.
Owusu-Koramoah's speed was one reason why he was a popular first-round mock selection for the Browns at 26th overall. Cleveland, however, took advantage of the slide from the Notre Dame product and traded up seven spots to grab him in the second round — a pick being heralded as one of the top value picks of the draft.
"Everything he does well marries with what we want our linebackers to do in this defense," Berry said. "We are optimistic that he can come in and produce as long as he is a Cleveland Brown and really play comfortably in a manner that allowed him to be so effective at Notre Dame."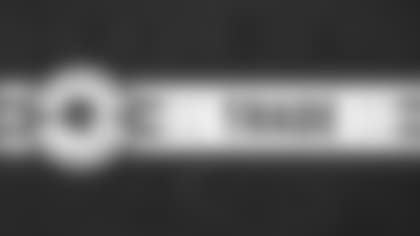 Browns part with 3rd-round pick, add a 4th-rounder in trade that landed Owusu-Koramoah
April 30 (8:35 p.m.) - The Browns completed a trade with the Carolina Panthers to move up seven spots in the second round of the 2021 NFL Draft.
Cleveland moved its 59th and 89th overall picks to the Panthers and returned the 52nd and 113th pick. The Browns selected LB Jeremiah Owusu-Koramoah with pick No. 52, and they now own one pick in the third round (No. 91 overall) and three picks in the fourth round (Nos. 110, 113 and 132 overall).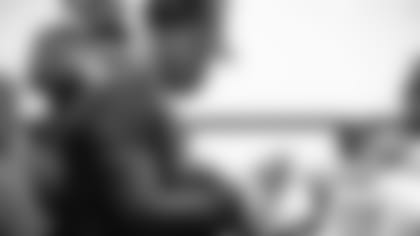 Greg Newsome II says he knew "Dawg Pound was it" before being drafted
April 30 (5:21 p.m.) - Greg Newsome II was prepared to embrace Cleveland well before the Browns drafted him 26th overall Thursday night.
"I always knew that the Dawg Pound was it," Newsome said Friday in a video call with local reporters. "After I got drafted, I just saw the support from fans, and it was amazing."
Newsome made his first post-draft visit Friday and met coaches and staff for the first time. He'll have to meet most of his new teammates through Zoom meetings and other virtual means, but he is familiar with one defensive teammate who predicted his arrival to Cleveland: Anthony Walker.
Walker, a Northwestern grad and linebacker who signed with the Browns via free agency earlier this offseason, is Newsome's "big brother." He communicated with Newsome throughout his draft process and gave him a message as draft day neared.
"Bro," he told Newsome, "You're going to Cleveland."
Newsome thought of that moment shortly after he received the call from the Browns. When he heard their message, "You are our pick," that was all he needed to hear to maximize his love for Cleveland.
"I wish we could play a game right now," he said.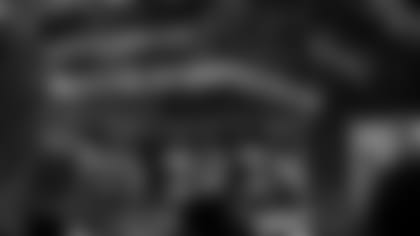 Greg Newsome II confident he was 'best cornerback in the draft'
April 29 (11:59 p.m.) - Greg Newsome II believes the Browns drafted the best cornerback of the 2021 NFL Draft class.
The Browns made Newsome's selection official Thursday night with the 26th overall pick of the draft. Newsome, who recorded 20 passes defensed in three seasons at Northwestern, was the fourth cornerback selected off the board and ninth defensive player to be selected in the first round.
Newsome believes he should've gone much higher — but he's still eager to join a revamped Browns defense and carve his role in the secondary.
"I still believe that I am the best corner in the draft," Newsome said in a video call with local reporters minutes after being picked. "Cleveland picked me for a reason and everything happens for a reason. I'm going to try to help Cleveland get to that next hump. Whatever coach needs to do, I'll be willing to do."
Browns Executive Vice President and GM Andrew Berry cited Newsome's quality college profile and young age — he's just 20 years old and was one of the youngest players of the draft class — as reasons to believe he'll will shine in Cleveland.
"He was one of the guys that we targeted throughout the draft process, and we really think he fits our profile with the Cleveland Browns," Berry said. "He was a player who was really a multi-year producer in a Power Five conference and was a great, physical talent."